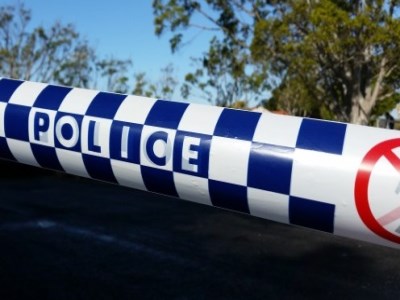 Police are investigating a private school student who was caught trading explicit photos of young girls.
It is alleged that a 16-year-old student from St Michael's Grammar School, located in St Kilda, created a Dropbox folder in which he stored and shared numerous naked photos of girls as young as 15 with other male students.
The student is no longer enrolled at the school, according to a report in
The Herald Sun
today.
Police launched the investigation after receiving a report about "inappropriate images being distributed by students". The initial complaint came from a student of the school, who then referred the matter to police.
In an email to parents yesterday, the school's principal, Simon Gipson said that it was not their intention for it to be aired publicly.
"In fact, we are disappointed it has become a media story, particularly before Victoria Police has completed its investigation," he wrote.
"Once it became clear it was going to become a media issue, however, we felt it necessary to communicate with our staff and parents as members of the St Michael's community.
"I must reiterate that we cannot discuss the specifics of the case. Victoria Police has specifically requested that we refrain from doing so, in order to protect the integrity of their investigation and ensure natural justice is upheld for everyone involved."
Gipson added that the school continued to make "all decisions according to our behavioural expectations framework, which is based on our core values of dignity, respect, care and compassion".
However, one mother said parents wanted guarantees that female students would be better protected.
"Parents are really disgusted about what has happened to the girls as we know now that images such as these can last on the net forever," she told
The Herald Sun
.
Last month, another Melbourne school, Brighton Grammar, was investigated after two Year 11 students set up a misogynist Instagram account to shame young female students.
Police cautioned the students in relation to inappropriate content on an Instagram account originating in the Bayside area," she said, adding the cautions would be on their records.
The school's headmaster, Ross Featherston, said that other students had also been involved and have since been disciplined.
"Disrespectful behaviour on any social media site is simply unacceptable and will not be tolerated," the statement read.
"Brighton Grammar regrets the distress caused to the girls and their families. The girls' wellbeing is a top priority and Brighton Grammar has been working with these families over the weekend and will continue offering ongoing support."