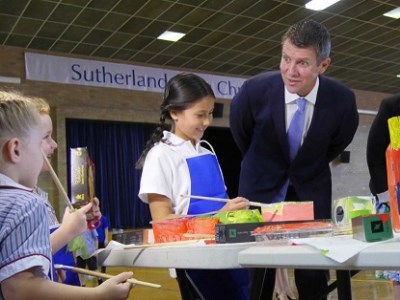 A long-awaited cash-injection will see preschool fees fall by nearly 30%.
The NSW Government announced the plans on Wednesday following a review by the Auditor-General which found that while the state's preschools were the least attended they were also the most expensive.
The funding boost will see $115m allocated to preschools over 18 months, giving the parents of preschool students a financial reprieve that experts had warned was long overdue.
In a
statement
yesterday, early childhood education minister, Lesley Williams, said the move would enable preschools to reduce fees by an average of 30% per child.
"Services will be contractually required to pass on at least 75% of additional funding to parents in the form of reduced fees," she said.
"We have listened to the sector and to parents and we are committed to making a quality childhood education affordable for all."
Williams added that she also acknowledged feedback from the Auditor-General who recommended that funding be tied to 600 hours enrolments, and removing the barriers to access.
"The funding will not only make early childhood education more affordable but will also remove nearly all fees for children from Aboriginal and low-income families at preschools," she said.
The NSW Government said an extra 15,000 students will meet the 600-hour benchmark when the new funds are released.
NSW Premier, Mike Baird, said research shows that children who receive a quality early childhood education in the year before starting school are better prepared to transition to school and benefits carry through to adulthood.