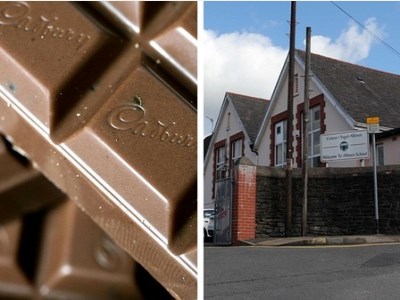 A school in the UK has banned all traces of chocolate from its canteens, staff rooms and students' lunches
The decision was made after the school, located in the Welsh county of Neath Port Talbot, became aware that one of its students was allergic to it.
In a letter to parents, Owain Hyett, said the ban was justified as it could have made the allergic student "very ill".
"Unfortunately, one of our pupils has been diagnosed with a chocolate intolerance and can become very ill if in contact with chocolate. Sadly the pupil is also highly sensitive to chocolate if it is airborne or being eaten by another pupil," read the letter.
"To maintain the safety of this pupil our school will be adopting a no-chocolate policy for all pupils and staff. All areas of the school will be chocolate-free including the staff room and office."
Hyett said that the school's catering department was working to change the dinner menu, and asked parents to ensure there was no trace of chocolate in packed lunches.
The move has polarised opinion among parents at the school – with some saying they supported it while others said a total ban was excessive and unenforceable.
HAVE YOUR SAY: Should schools impose total bans of a food product if a student is allergic to it?