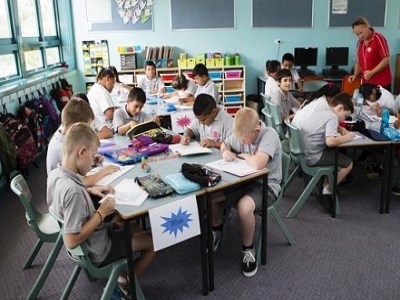 School mergers are putting poorer students at a disadvantage, a key parent group says.
Recent OECD research has shown that students from lower socio-economic areas are more comfortable and perform better in smaller schools than in larger ones.
In a paper based on the research, SA Association of State School Organisations (ASSO) director, David Knuckey, wrote that while attendance is higher in small schools, behaviour and student attitude and "may help achieve better results for all students".
SA Education Minister, Susan Close, has been advocating school mergers which she says boosts socio-economic diversity in public schools that are located in poorer areas.
Close recently told a meeting of primary principals that disadvantaged students were too heavily concentrated in some public schools as parents who could afford it opted for private ones.
"Public education simply cannot be a residual system. In some areas it is dangerously close to that," Close said, adding that the Government would continue to support all schools, regardless of their size.
"Our policy is to encourage amalgamations on a purely voluntary basis, and we urge schools to consider all pros and cons before making a decision," Close said.
The OECD literature review of international research said large schools "acted as a sorting mechanism for children, allowing children from socio-economically advantaged families to profit from the advantages that larger size offer".
"In contrast, staff in smaller schools can focus on a core academic curriculum and they know every student; small schools can offer success for each of them."
However, it concluded there was "no one-size-fits-all solution to the question of school size".
Knuckey told
The Advertiser
the review confirmed "what other Australian studies have been saying for years" and explained why other nations were reversing amalgamation policies.