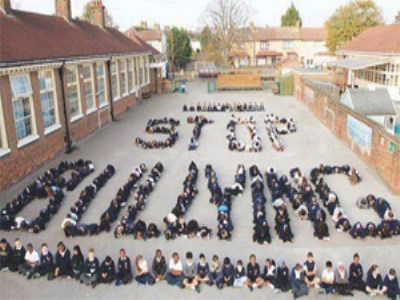 One town's schools, together with their local council, will make a united stand against bullying and violence on Friday.
The show of strength from the town's schools comes as NSW Premier, Mike Baird and Education Minister, Adrian Piccoli recently unveiled a new "behaviour code", which will give principals and teachers greater authority to maintain discipline in the classroom.
As the state election nears, there has been a renewed push by the Government to provide better resources for principals and their schools to cope with bullying incidents.
Other states like Victoria are demanding tougher measures, following a serious incident in which a 15-year-old Melbourne student was recently left with possible spinal fractures after being allegedly bashed and thrown down stairs by a bully
Staff and students from Singleton's primary and secondary schools will use Friday's event to focus on what is appropriate behaviour,
Jonothan Russell, Singleton Public School's acting principal, told the
Singleton Argus
that while addressing bullying requires a "zero tolerance", his school encourages positive behaviours that students should be striving towards.
Russell said that his school would be promoting the Positive Behaviours for Learning (PBL) program throughout 2015.
"On the day our students will be making posters in the classroom focusing on the positive behaviours we strive to display within the school," Russell said.
"During assembly our older students will also be doing some role-playing and demonstrating these behaviours on stage."
Singleton High School teacher, Dana Cowmeadow, said that "peer influence" has a big role to play in preventing bullying.
"Our year 10 peer leaders and Year 11 peer mediators will be delivering the message about what is acceptable behaviour directly to younger students during their morning roll call sessions," Cowmeadow said.
"If we can get in early, we might be able to make a change."