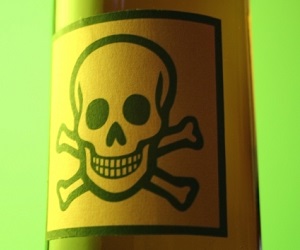 Students at a primary school in Tasmania have been inadvertently exposed to a low level of asbestos during a science activity.
The year 5 and 6 students at St Finn Barr's Catholic Primary School in Launceston were using a kit supplied by Haines Educational for a Father's Day activity on 4
th
September.
The mineral kit, which had been in use at the school since 2013, contained a small rock sample of "leucotile" which contains traces of asbestos. The danger was only realised when a parent who is a geologist pointed it out.
ABC reports that Tasmanian Catholic Education Office director John Mula said that 11 of the 25 students in the class had handled the sample but that they used gloves and tweezers in line with standard policy. He noted that "We've been informed that it was a very minimal level of asbestos with very minimal exposure."
However small the risk, questions are being asked as to why the product, which was recalled in two states, is still being used in some schools.
In October 2014 the Department of Education in Queensland issued a
Health & Safety Alert
which called for a three-step action plan from schools:
Returning to whole kit (not just the leucotile) to suppliers.
Remove the kits and any others containing samples of asbestos including tremolite, actinolite and serpentine.
Obtain list of samples contained in new kits and confirmation that they are asbestos free.
The document suggested that schools "contact your Regional BAS Manager for assistance with removal and disposal" of any potentially hazardous kits.
John Mula of the Tasmanian Catholic Education Office said that their investigations had revealed the recall in QLD and Victoria but no other state had been informed.