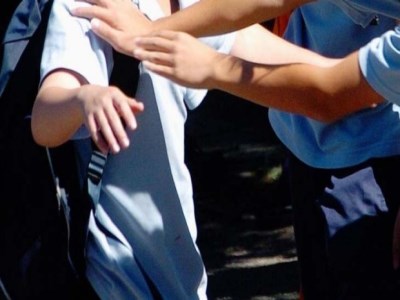 The number of serious violent incidents in ACT schools is falling, according to Freedom of Information figures released by the ACT Education Directorate.
There were 45 'critical incidents' in 2011, but that number fell to 35 in 2012 and continued to decline, reaching 11 by 2014.
The figures, obtained by the
ABC
, also showed that in 2011-2012, violent incidents made up the majority of critical incidents reported.
However, this trend reversed in 2013, with just four of the 23 incidents reported being violence-related.
In 2014 and 2015, the number of incidents continued to decline – a positive trend the report attributed to its effective policies and procedures.
"Current directorate policies and procedures are working effectively to reduce and manage incidents,"
the report said.
"No further preventative actions are being implemented at this time."
In the last financial year, six "serious violent incidents" were reported in ACT public schools, which involved physical altercations between students, or students displaying violent behaviour towards themselves or staff.
Overall, there were nine critical incidents at ACT public schools in the first half of 2015.
The non-violent critical incidents reported included small fires, minor drug incidents, water contamination and accidents.