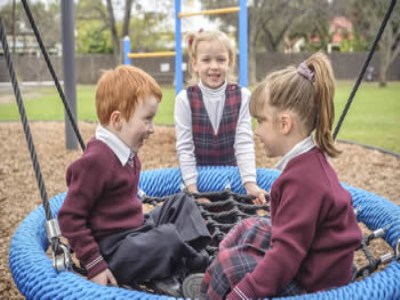 A girls' school which had just 23 students at the end of 2011 is now a thriving co-educational learning space, boasting 52 primary enrolments.
Annesley Junior School had just over 400 students in 2010 - a number the school's principal, Cherylyn Skewes, now believes will be surpassed within five years.
Skewes said the "dramatic growth" was attributed to the community's word of mouth.
"It's a dramatic growth and you can really see it in the playground," Skewes told the
Messenger
.
"Ninety-eight per cent of our growth is from word of mouth – it's really getting out there. People say 'I've heard from other parents and we want to have a look'."
It's been a significant turnaround since the collapse of a planned merger with Pulteney Grammar School in 2010.
Pulteney board chairman, Richard O'Dea, said Annesley's sharp drop in enrolments was because it was more expensive than similar schools and poorly marketed.
O'Dea added that the school offered too many scholarships and rebates, undermining its ability to finance itself.
The school currently operates three classes – one Reception, one Year 1 and one Year 2-6. A second Reception class will be added in July.
"We've had the situation where families have left at the end of the Early Learning Centre and gone to other schools – both independent and public – and come back to us," Skewes said.
"We know we're delivering really good education."
Annesley Junior School has cut its fees by almost half since 2011, lowering them from $14,100 to $8,200 for Year 6 students.. However, Skewes said that her school's "values education" and the "small class experience" were what attracted most families.