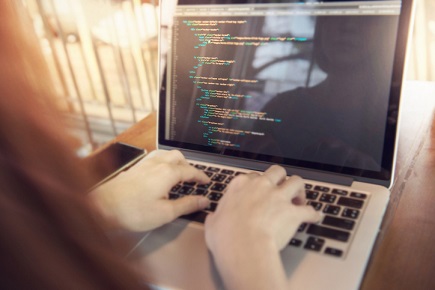 It happened to Singapore's four major universities earlier this year – NTU, NUS, SMU and SUTD experienced its biggest cyber safety breach and saw massive amounts of its private data hacked.
Since the scare, the universities have stepped up their vigilance, but is enough being done by educational institutions to protect their networks?
Malwarebytes's security research report in 2017 revealed sharp increases in malware-based cybercrime, including ransomware, spyware, adware and cryptocurrency miners since 2016.
The Asia Pacific region saw a sharp spike in attacks for the following: ransomware (1000% increase), hijacker (522% increase), spyware (200% increase), and worms (50% increase).
"There's a lot of false information and knowledge on security," said Jeff Hurmuses, area vice president & managing director, Asia Pacific at Malwarebytes. "There's a false sense of security and ironically the biggest issue with the education sector is [the lack of] education."
In the age of edtech and digital transformation, this should be of great concern for K-12 schools as the threat has changed so dramatically over the last five years, Hurmuses said.
"There's perception and there's reality," he said. "Perception is this: I've got an antivirus [program in place] and I'm protected. The reality: the technology was great five years ago but criminals are much smarter now.
"It can be something as simple as being on the internet and you're typing away, not knowing your browser has actually been hijacked."
He explained that a threat can infiltrate your system and simply "dwell" in your device for a day or even an entire year without your knowledge. It can then "go off at any time". By then it'll be much too late when it rapidly spreads from one device to another, until the entire school network is under siege from an external party.
How to mitigate a cyber attack
If the system has been breached, what can principals do to regain control?
"If you don't have a remediation product and something gets in your network, there's only one thing you can do: take everything off the network – every single endpoint," he said. "And then you have to reformat every single computer in your school.
"In case of a breach, the only thing you can do [to mitigate the situation] is send out a note right away and ask everyone in the school to unplug their computer."
Mitigating such a major mishap is always difficult for leaders, but he added that being transparent and sharing crucial information as soon as possible is the best way to handle it.
To prevent – or at least "greatly limit" – the risk of an attack, Hurmuses recommends taking three steps:
Have a strategy. Not just to protect your system, but also to remediate an attack.
Update your software. Make sure every program is updated – even if it's something as basic as the internet browser.
Educate your communities. That means everyone from staff to students.