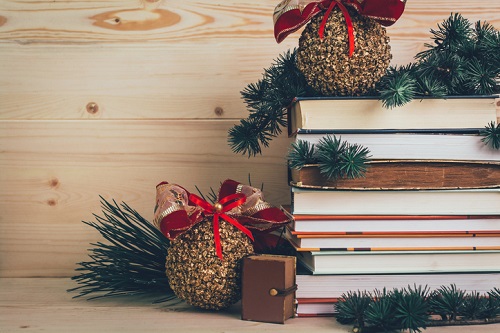 Teachers and parents at a US elementary school were up in arms after the school principal sent out a list banning Christmas symbols and activities.
The memo caused such an uproar that some escalated the issue to a local "First Amendment" group, Liberty Counsel. The first amendment protects the basic freedoms in the US, including the right to practise religion and free speech.
Manchester Elementary principal Jennifer Sinclair was subsequently placed on administrative leave. District officials have reversed the ban, saying the principal had violated district policy.
Sinclair has since admitted her mistake of sending out the memo to parents and apologised to school staff for any confusion, concern and negative attention it brought the school.
The memo, seen by The Educator, started off with an intention to provide staff guidance on the school's policy regarding the holiday season.
"I come from a place that Christmas and the like are not allowed in schools, as over the years in my educational career, this has evolved into the expectation for all educators," she wrote.
"I will do my best to communicate the expectation from here on out, which aligns with my interpretation of our expectations as a public school who seeks to be inclusive and culturally sensitive to all of our students."
It was then followed by a list of specific symbols and activities that were "acceptable" and "not acceptable" practices in the school.
Some under "not acceptable" were:
Santas or Christmas items (clipart) on worksheets
Christmas trees in classrooms
Singing Christmas carols
Playing Christmas music
Red or green items – as they are "traditional Christmas colours"
She went on to explain why making Christmas ornaments as gifts in class is unacceptable: "This assumes that the family has a Christmas tree, which assumes they celebrate Christmas. I challenge the thought of, 'well they can just hang it somewhere else'."
She also listed candy cane as a no-no as it's Christmas-related and went on the extreme saying that the shape and colours were religious Christianity symbols.
The list for acceptable practices was almost equal in length and included things such as giving gifts to students, hot chocolate, sledding, images of artic animals, fictional characters like the yeti and those from the Disney cartoon "Frozen", as well as snowmen and snowflakes.
Sinclair cheekily signed off the memo as "the (unintentional) Grinch who stole Christmas (from Manchester)".
According to Omaha World-Herald, the district's lawyer wrote in a letter saying that the administration has advised Manchester Elementary School staff members of the applicable board policy that does allow certain Christmas symbols.
They will also work with staff to correct any erroneous communications and clarify any misunderstandings.