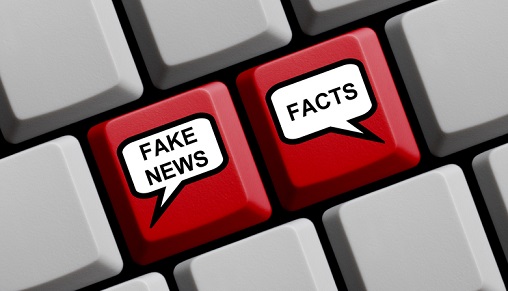 Singapore schools from primary level up to junior college will soon have access to a new toolkit to combat fake news.
From next week onwards, teachers will be able to use lesson plans in the New Media Literacies toolkit to guide students on how to spot fake news and what to do in such scenarios. They will also be taught the negative repercussions of doing things like sharing fake news.
The new initiative is in line with a formal taskforce's recommendation to strengthen public education to counter fake news, instead of merely holding tech firms such as Facebook and Twitter accountable.
"Education remains an important anchor in our strategy against deliberate online falsehoods," said Communications and Information minister S Iswaran. "And the government is committed to equip Singaporeans to be more aware, be more discerning and also to be able to call out deliberate online falsehoods."
Iswaran also noted that legislation alone is not enough to fight fake news. The toolkit is thus one part of a series of non-legislative measures to support public education.
One teacher told TODAY that the lesson plans can be can customised and contextualised for different age groups.
"The learning materials are also tailored to their ages and level of understanding," Joyce Lee said. "So that they can comprehend the issue better through case studies that are relevant to the different age groups."
The government taskforce – the Select Committee on Deliberate Online Falsehoods – was launched in March this year to study the best approach to combat the rampant spread of fake news.
The Ministry of Education shared that lessons on information literacy is already part of academic subjects such as English, History and Social Studies.