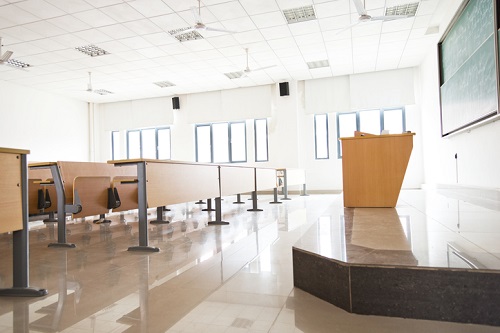 Victoria University (VU) Vice-Chancellor, Professor Peter Dawkins, has announced his retirement, bringing his decade-long tenure to an end.
Professor Dawkins, who will stay on until 2021, leaves behind a significant legacy. In 2019, VU rolled out the game-changing 'Block Model' under his leadership.
The model, which aims to reduce the stress of university study by allowing students to complete subjects in 'blocks' rather than all at once, has already delivered significant results for the University.
Thus far, VU reports the average pass rate has increased from 76% under the previous model still used by most universities around the globe, to 84% with the new system.
Victoria University Chancellor, Wayne Kayler-Thomson, said he and the University Council were grateful for the outstanding contribution Professor Dawkins has made to learning and teaching during his ten years in the role.
"Peter will leave behind an extensive legacy that includes introducing our award-winning 'Block Model' – a revolutionary, Australian-first way of delivering learning and teaching that has seen student pass and success rates soar," Kayler-Thomson said.
Professor Dawkins has also refocussed the University's commitment to research in areas of strength and innovation and led the development of our Campus Master Plan, which will include the co-location of the new Footscray Hospital at VU's Footscray Park Campus to create a "world-class" health and education precinct.
"Peter is leaving Victoria University with a bright and exciting future, one where we can continue giving our students the best opportunity to reach their potential and fulfil their dreams while working closely with the communities we serve to make the West an even better place to live," Kayler-Thomson continued.
"Having Peter continue in the role for another 11 months will enable us to enjoy an efficient and effective transition period during which we can ensure the momentum of our transformation journey continues its trajectory".
'My work is not done yet'
Professor Dawkins said he was proud that during his tenure as Vice-Chancellor, the University has not only introduced some new ideas and ways of doing things, but has also embarked on a positive transformation process where "everyone has had a role to play and a chance to contribute to our future success".
"I am looking forward to seeing our Block Model of teaching and learning – The VU Way – extended to all undergraduates this year and the positive impact this will have on student outcomes," Professor Dawkins said.
"In 2020 we will also have our first graduates who have studied their entire course under the Block Model. This major milestone will be an opportunity to reflect and celebrate on what we have accomplished in such a short period of time".
Professor said he is also committed to continuing to build VU's main campuses in line with the region and communities they are a part of, with the help of the University's many stakeholders in the West.
"The commitment to make VU a great place to work will likewise remain a focus for me during my remaining time as Vice-Chancellor. My work is not done yet," Professor Dawkins said.
Details on the recruitment process for VU's next Vice-Chancellor will follow later this week.