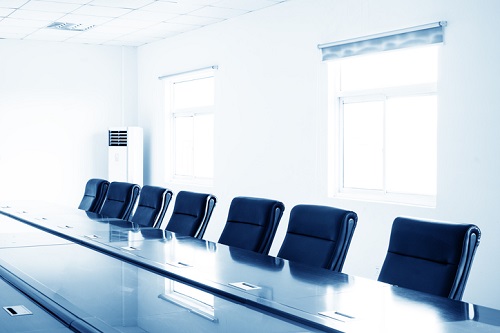 University of Sydney Vice-Chancellor Dr Michael Spence will step down at the end of the year, the second head of a leading university to do so within a week.
Yesterday, Victoria University (VU) Vice-Chancellor, Professor Peter Dawkins, announced his retirement, bringing his decade-long tenure to an end.
In a statement today, the University of Sydney said Dr Spence will end his term in December 2020 and will take up his appointment as President and Provost of UCL in London in January 2021.
'An outstanding legacy'
Under Dr Spence's leadership, the University of Sydney has risen to 1st in Australia and 4th in the world for graduate employability.
He has also overseen the introduction of a new four-year undergraduate curriculum which now includes strategic partnerships with leading industry, government and community organisations across the globe.
Speaking on behalf of the Senate and the University, the Chancellor Belinda Hutchinson AM said that during his 12-year tenure, Dr Spence has grown the institution in size and stature, overseeing a significant modernisation program.
"This has created an outstanding legacy of which he and his team can be rightly proud. The University is in a strong position to address the immediate and longer- term challenges the coming decade will inevitably present," Hutchison said.
"Michael has been instrumental in enhancing the University's global reputation for excellence in teaching and research, and in fostering an environment where our highly talented staff and students are enabled to achieve their full potential".
Hutchison said Dr Spence leaves the University with an "excellent executive leadership team", including five Deans leading larger and stronger faculties across the institution.
"We are tremendously grateful for his efforts and have no doubt he and his wonderful family will continue to thrive in London," she said.
Strengthening diversity and inclusion
Dr Spence said that while he was excited about the new role, he would always be "tremendously proud" of the institution at which he studied as an undergraduate and had the pleasure to lead for more than a decade.
"I have seen such growth in our University community over the past ten years, and I believe that we have been able to stay true to what is good in our tradition whilst embracing new ideas, ways of working and seeing the world," Dr Spence said.
"I am particularly proud of our work in developing the Industry and Community Project Units [ICPUs] which provide students with the opportunity to work on authentic problems and issues set out by industry, community and government organisations".
He said the University's partners have agreed that these have allowed them to "genuinely consider projects in a different way which improve the way they operate".
"Finally, but perhaps most importantly, I am proud that we have embedded diversity and inclusion in the University's culture," Dr Spence continued.
"We created the position of Deputy Vice-Chancellor [Indigenous Strategy and Services], our Indigenous strategy [Wingara Mura-Bunga Barrabugu] and a comprehensive culture strategy".
Dr Spence said his priorities for the remainder of his term will be to ensure the University continues with the implementation of the 2016-2020 strategic plan and has the building blocks in place for the 2021-2025 plan.
The Chancellor confirmed that the processes for a national and international search for a new Vice-Chancellor and Principal had commenced.