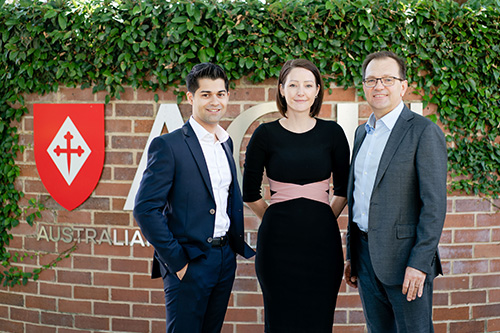 ACU, which is ranked in the top 2% of all universities worldwide, has almost doubled in size over the past eight years, with a corresponding increase in its number of employees.
To support this growth, the University has been improving service delivery across its nine campuses, which include 33,500 students and 3,500 employees.
Now, in an Australian-first, ACU has announced it is investing in OpenLearning to boost its innovation agenda.
Founded in Sydney in 2012, OpenLearning has become one of the world's largest online education platforms with 1.65m learners, 7,953 courses and 55 education providers, primarily in Australia and Southeast Asia.
ACU Deputy Vice-Chancellor (Education and Innovation) Professor Zlatko Skrbis said the initiative aligns with the ACU's 2020-2023 Strategic Plan, which includes a focus on innovation, student-centred education, research-informed learning and teaching, and lifelong learning.
"ACU's investment in OpenLearning is a strategic one that perfectly aligns with our innovation agenda," Professor Skrbis said.
"We are exploring a range of further investment opportunities that have a positive impact on our staff, students, partners and communities."
Australia pioneered distance education programs such as School of the Air, Open Universities Australia and other correspondence programs which have delivered quality educational services to learners across Australia for decades.
In Australia, there are more than 1,000 online education providers generating more than $3.3bn, yet very few of these are used by universities.
The ACU's latest move makes it the first university in Australia to strategically investment in an initial public offering (IPO).
OpenLearning's executive director and group CEO Adam Brimo said that in Australia it is rare for universities to invest in technology companies.
"This investment is a testament to the real and positive impact that OpenLearning is having on learners, higher education providers and the Australian education technology sector,"