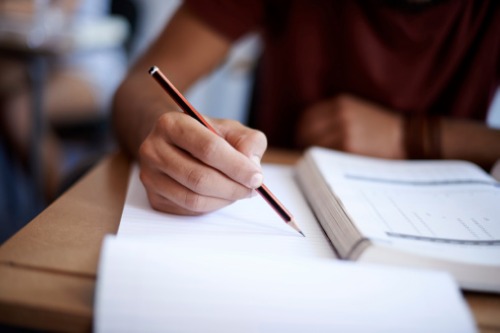 Earlier this month, a nationwide survey by tutoring service company Cluey Learning found that as much as 75% senior students have experienced or experiencing ATAR-related anxiety, with 57% of respondents placing importance on reaching a specific score.
Another survey by the UNSW Sydney's Gonski Institute for Education (GIE) affirms that the stress is both unwanted and unnecessary. More than 57% of the respondents said that the ATAR creates unneeded pressure on senior students.
At 75%, even more respondents said the stress is even unnecessary for those who did not even pursue tertiary education. As an alternative, 80% of the respondents said universities should consider a student's other skills and abilities outside the classroom.
"There is a growing body of work that shows one off exams, which are supposedly meant to measure a student's whole of school experience, often do not accurately measure their skills, potential or overall ability," GIE director Professor Adrian Piccoli – a former NSW Education Minister – said.
"Like NAPLAN, the HSC scores are used to measure a very narrow range of student abilities which, under the current ATAR system, creates an enormous amount of pressure for all those involved."
Fears unfounded
In a 2018 article published in The Conversation Sarah Pilcher, a policy fellow at Victoria University's Mitchell Institute, and Kate Torii – a policy analyst at the same institute – pointed out that universities don't enrol on ATAR scores alone.
In fact, reports have revealed that there has been little dependence on ATARs for universities as far back as 2017.
Citing data from the Department of Education and Training, Picher and Torii's paper notes that 59% of local undergraduate university offers were reported to be as non-ATAR, or even non-Year 12.
This is an increase from 2014 when offers to non-ATARs were at 57%.
Instead of ATARs, the offers and admissions were based on the applicant's secondary school results, or previous higher education studies and professional qualifications.
Higher education institutions also considered the applicant's age or equity entry pathways.
Tim Pitman, a senior research fellow at Curtin University, agrees that ATAR is not the only way to get into university.
In an article published in The Conversation, Pitman said that with around 279,000 Australians being given an offer to study at a university in 2018 alone, some 163,000 of these individuals were accepted not based on their ATAR score, but with other criteria.
Pitman further noted that there are more offers to no-ATAR students to study in universities that year so long as these were not in the field of medicine, natural and physical sciences, and engineering.
Some state governments like NSW and Victoria also have special consideration programs to cater to students who either have low or no ATAR but want to get into a course that has an ATAR requirement.
Students who have financial difficulties or are in a tight situation that affects their learning outcomes can also apply, but these are often assessed on a case-by-case basis.
Alternatively, those aged 18 or above can take ACER's Special Tertiary Admissions Test which can be used as a substitute for their ATAR score.
Aside from ACER and state government interventions, universities also often have enabling programs which can help students gain needed skills to make it to university.