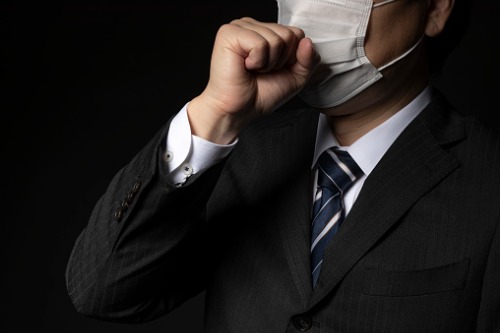 Several major universities across Australia have announced the cancellation of public events and social gatherings as the number of confirmed cases nationwide reached 250 over the weekend.
On Friday, a prominent infectious disease expert said the PM should implement "extreme social-isolation measures" when the number of COVID-19 cases across Australia reached 250.
Since the first COVID-19 death was reported in China on January 11, the virus has infected 156,116 people and killed 5,829 others.
During a press conference on Friday, Prime Minister Scott Morrison assured Australians that schools and universities will remain open, but called for "non-essential" gatherings of 500 or more people to be cancelled.
"There has been growing evidence of greater community transmission across Australia," Morrison said.
"From Monday, we will be advising against organised non-essential gatherings of persons of 500 people or greater".
Universities take 'better safe than sorry' approach
In response to the PM's address, the Australian National University (ANU) has announced the cancellation of all public events and social gatherings "as an additional precaution" to minimise the risk of the virus spreading in and outside its community.
The new measure will see ANU ban all non-essential public and social events on its campuses from today until the end of semester one.
"There will be no public events after Monday 16 March. Events before that date will be postponed or cancelled where feasible," the statement read.
"We will announce additional precautionary measures for classes, residential colleges and the broader work environment in coming days".
However, the University said essential activities related to teaching and research, including lectures, tutorials, team meetings and community support such as childcare, will continue as normal.
University moves classes online
The University of Sydney recently announced it is in the process of moving its classes online as a contingency plan should the campus be ordered to close.
In a letter to students, Vice-Chancellor Michael Spence said the move would "help the university be better prepared if a closure is required at some stage".
In a separate announcement, the University said it is asking staff to "cancel or defer any event until advised otherwise" as a health precaution.
"From Monday 16 March this will apply to all University events or events hosted on our campuses including student, academic and public events and conferences," the University said in a statement.
"Unfortunately, this will also mean cancelling all graduation ceremonies from Monday 16 March".
The University said students will be graduated in absentia and offered the opportunity to attend a ceremony later in the year.
'Extraordinary times'
On Monday, the University of Wollongong (UOW) announced it will bring forward the mid-session recess to start on Monday 23 March, extending it to two weeks.
The University will also move all undergraduate and postgraduate classes to remote delivery mode when the autumn session recommences on Monday 6 April. The mid-session recess was originally scheduled for one week from 13 to 17 April.
"These are extraordinary times, with measures to slow the spread of the virus and its subsequent impact disrupting the way we live and interact," UOW Vice-Chancellor Professor Paul Wellings said on Monday.
"Educational institutions in Australia and organisations around the world are experiencing operational interruptions, and UOW is no exception".
Professor Wellings said plans are "well advanced" to move to remote delivery for all of UOW's courses.
"Through these careful preparations, we aim to ensure a high-quality, remotely delivered learning experience for students, with good support in place for students and teaching staff," he said.