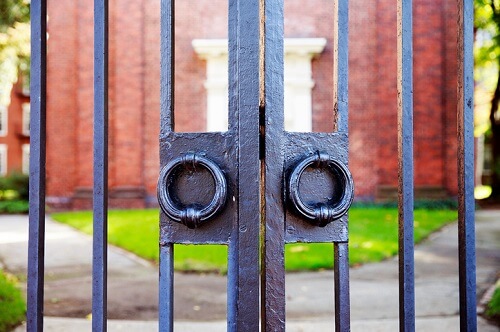 The Federal Government should close all schools to prevent the further spread of the coronavirus (COVID-19) in Australia, two prominent infectious disease experts say.
The warning follows the closure of Katoomba High School today after a person on the campus tested positive for the virus, which has now infected 168 people across Australia and killed three.
So far, the outbreak of the virus has led to the closure of six schools nationwide and the cancellation of several sporting events, including the Grand Prix.
Speaking to the ABC, Adjunct Professor Bill Bowtell, from the Kirby Institute for Infection and Immunity and Professor Nigel McMillan, director of the infectious diseases program at Griffith University said the government must act quickly to prevent the further spread of the virus in Australia.
In addition to calling for the closure of all schools nationwide, Professor Bowtell said other serious isolation measures – such as cancelling AFL and NRL games and limiting public transport – can help reduce the number of infections across Australia.
Another expert, Australian Medical Association (WA) president, Andrew Miller, called for all schools in Western Australia to close as a precaution to deal with the crisis.
"It's unprecedented ... and what causes panic is if you tell people: 'look just carry on, it's going to be OK.' It's not going to be OK," he told The West Australian.
"This is going to be a disaster".
However, Professor McMillan said the PM should implement "extreme social-isolation measures" when the number of COVID-19 cases hits 250 nationally but added the crisis has not yet reached a point where all schools and universities should close, due to the disparity in the number of cases across different states.
"If sustained community infections start to occur in particular locations then schools and universities will need to close. You can see that NSW is starting to have this and so likely they will be first as this gets worse," Professor McMillan told The Educator.
"Queensland, on the other hand, has no community spread yet so closing all schools and universities nationwide isn't something we need to consider at this time".
NSW Premier, Gladys Berejiklian, is attending a Council of Australian Governments meeting in western Sydney today to discuss the possibility of mass school closures and cancelling large events and gatherings.
Since the first COVID-19 death was reported in China on January 9 the virus has infected more than 134,000 people and killed nearly 5,000 in 126 countries.