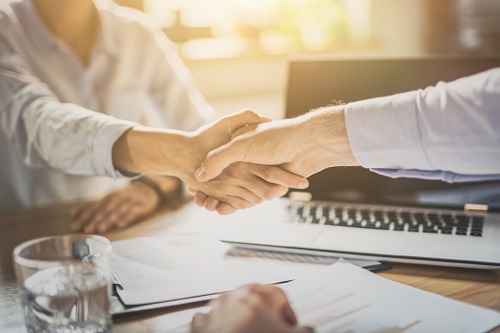 Disadvantaged students have been thrown a lifeline after the Federal Government announced four new projects to help them find work, engage in higher education and understand their career options.
The projects are part of a $772,955 fund that builds on $650m already earmarked for disadvantaged students under the Higher Education Participation and Partnerships Program, aimed at improving access to undergraduate courses for people from low socio-economic status backgrounds.
Federal Education Minister, Dan Tehan, said the projects would help ensure that every Australian had the opportunity to reach their full potential.
"These projects will deliver toolkits and practical information to help guide Indigenous, low socio-economic status, and regional and remote Australians through their study and career options," Tehan said.
"They will also support professional development opportunities for career advisors to increase awareness of the support and information available to help students."
The four new projects are funded through the Government's $4.5m National Centre for Student Equity in Higher Education, which provides national leadership in student equity in higher education.
The Federal Government has sought to close the gap between the school attendance of Indigenous and non-Indigenous students by 2018, but it has failed to meet its target.
Despite figures showing an incremental rise in student attendance for both Indigenous and non-Indigenous students, the Prime Minister's Report 2018 noted that as of 2017, "there was no meaningful improvement in any of the states and territories."
That year, the national attendance rate for Indigenous students is at 83.2%, slightly lagging behind the 93% rate for non-Indigenous students.
"Indigenous attendance is lower in remote areas than non-remote areas, and the attendance gap remains larger in remote areas," the report read.
By global standards, Australian universities have a "well-developed system of financial support" for students despite high tuition fees, according to the OECD's Education at a Glance 2019 report.
Currently, Australia spends around 5.8% of its GDP on education – higher than the OECD average of 5%. Likewise, around one-third of overall spending on tertiary education is set aside for research and development, slightly higher than the OECD average of 29%.
University partnerships are also providing students with greater levels of support.
A new project by the University of Tasmania and the University of Wollongong (UOW) will focus on guiding the key influencers of the education and career choices available to marginalised students, following a $250,000 grant.
UOW will also be developing a toolkit on providing higher education career advice for students who of low socio-economic status, including those who are Indigenous and living in regional, rural or remote areas.
The project is in partnership with the University of Tasmania, Macquarie University, University of New South Wales (UNSW), the University of Canberra and the Australian Catholic University (ACU).
Another initiative, spearheaded by Curtin University and the University of Western Australia, aims to create "accessible, efficacious and equitable careers and study information" for marginalised students. Both universities will be given a $149,082 grant to finance the project.