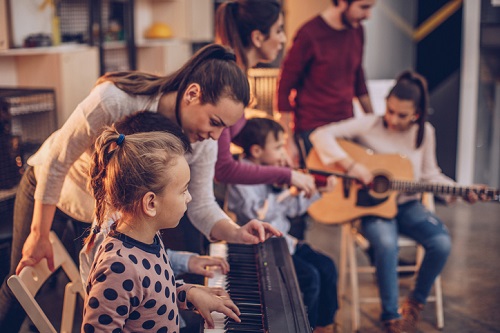 The OECD has released its 2019 Education at a Glance report, comparing the education systems of the OECD's 36 member countries, including Australia, as well as 10 other countries.
On the whole, the global snapshot revealed a positive report card for Australia's schools.
According to the OECD data, Australian primary and secondary students spend more time in school than almost all OECD countries – 11,000 hours in 11 years which is 3,410 hours more than the global average.
Australian children's participation in formal early childhood education is also on the rise, and on par with the rest of the OECD nations. However, Australia's three-year-old participation rate is currently at 67%, well below the average of 79%, suggesting a greater focus on student engagement is needed for this age group.
In terms of teacher pay, the report found Australian educators are paid 36% more than the OECD average at primary level, 32% more at lower secondary level and 22% more at upper secondary level.
Australia's principals are also paid well paid by global standards, with the nation's school leaders earning 59% more than the OECD average.
The OECD measured teachers' and principals' comparative pay in Purchasing Power Parity (PPP), a theory that measures prices at different locations using a common basket of goods.
However, some experts say caution is needed when comparing Australian teachers' pay with that of other OECD nations.
Professor Mary Ryan of Macquarie University, an expert on teachers' work and teacher preparation at Macquarie University, said the OECD provides "a number of caveats" for teacher salary comparisons.
"Countries manage education in different ways; for example, in federated countries like Australia, education is managed at a state level, yet reporting happens at a national level and may not be accurate for actual groups of teachers across states," Professor Ryan explained.
Further, said Professor Ryan, these comparisons do not account for highly taxed nations, such as Australia.
"Australian teachers put in the longest working hours across the OECD countries, and therefore this changes the metric considerably when calculating hourly rates of pay," she said.
"In the comparisons of teacher salaries to those of other tertiary educated workers, there is no data for Australia on the level of tertiary attainments for each group, so these comparisons are potentially biased."
Professor Ryan said the biggest issue that the report highlights for her is the "flat structure" of Australia's teacher salaries.
"Starting salaries of teachers in Australia are competitive, however, teachers reach the salary ceiling in 6-7 years with an overall increase of 48% compared to the OECD average of 66%," she said.
"This means that some of our best teachers need to leave the classroom for career opportunities with appropriate remuneration."
School funding issues persist
Associate Professor David Zyngier, an adjunct at Southern Cross University, said the report raised some questions about ongoing issues concerning school funding in Australia.
"While Australia spends just above the OECD average per student on school education, it spends far less than countries like Luxembourg, Norway, Austria and Belgium," Associate Professor David Zyngier said.
"Australia education spending as a proportion of GDP is less than New Zealand, Norway, Israel, UK, Iceland Belgium and Columbia."
Associate Professor David Zyngier said Australia's politicians claim that Australia's spending on education has increased 25% since 2010, but student numbers have increased requiring more schools and more teachers.
"Australia's total school expenditure as a proportion of GDP is just at the OECD average but as percentage of total government spending on school education Australia spends less than the OECD average," he said.
"But real funding for public schools was reduced by $17 per student (-0.2%), whereas funding for Government supported private schools (mainly Catholic) increased by $1,420 per student (18.4%) and for private supported schools by $1,318 (20.9%) per student."
Associate Professor David Zyngier said that while Sweden, Norway, Finland, and Luxembourg spend almost no private money on school education, Australia now is the 4th highest "most privatised" school education spending in the OECD after Mexico, Columbia, Turkey.