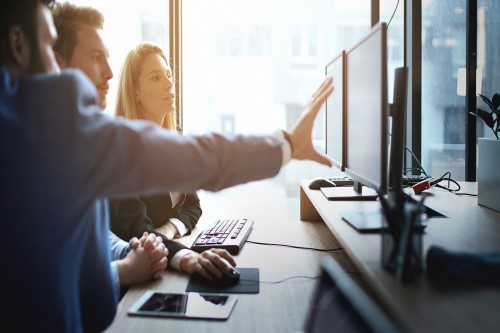 There's no doubt that the year 2019 has seen some significant, game-changing events in Australia's higher education space.
In May, Victoria University (VU) became the university in Australia to adopt the 'block model', which aims to reduce the stress of university study by allowing students to complete subjects in 'blocks' rather than all at once.
Others, like Deakin University, are looking into how machine learning can tackle the issue of contract cheating by more accurately identifying suspicious students' academic submissions.
Mark Yaxley is the director A/NZ of D2L, which runs the Brightspace LMS that is being used by education institutions such as TAFE Queensland VU, Deakin University and many more.
Yaxley says VU's bold, tech-enabled approach to education "opens up higher education to a broader demographic cohort and sets the scene for disruption going forward".
"There have also seen developments in micro-credentialing, and, possibly, the first real building blocks in sustainable, at-scale micro-credentialled University corporate partnerships locally," Yaxley told The Educator.
"Ed-tech provides a foundation to reshape higher education into many forms whilst maintaining academic standards and integrity."
Yaxley said the shift to re-skilling will continue to take centre stage as an "educational growth story", adding that universities will need to decide how much of that growth they want to service, and how they will approach it.
"It is obvious that the current approach does not favour the continuous, lifelong learner, or the rapid transitioner [career-hopper]; those that ride on their high status or reputations will remain safe for longer, but Universities in the middle ground should be looking to leverage their strengths to engage all learners continuously, and adapting approaches to education to meet these opportunities," he said.
In the year ahead, Yaxley said D2L will be working with a number of university and corporate partners who are finding innovative ways to extend education.
"Memphis University partnered with FedEx to provide FedEx employees with a FedEx 'campus' of their own, allowing them to complete their college degree whilst working," Yaxley said.
Yaxley said one of D2L's key growth strategies is "extending technology to blur the line between university and the world of work and imaging the future of work and learning".
"We love nothing more than to vision the future with our higher education clients and the broader university community to bring to life a future that makes learning a part of everyone's day to day, supporting a dynamic, responsive population," he said.