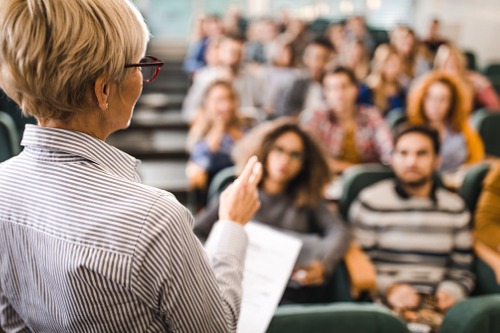 Federal Education Minister Dan Tehan has told Vice-Chancellors they need to "wring every last dollar" of taxpayer money if they want more funding.
Addressing the Speech to Universities Australia Conference, Minister Tehan acknowledged the financial strain that COVID-19 is having on the sector but said universities would need to "maximise the value" of what they already receive.
On the weekend, the Federal Government announced a strict pathway for Year 11 and Year 12 students who are completing their senior secondary schooling into Australia to help them resume their studies.
There are currently 189,000 Chinese students across Australia's education sector, with roughly half still offshore – and 90% are university students.
"We want to work more closely with the sector to wring every last dollar from our current funding by cutting red tape and improving productivity," Minister Tehan said.
"If we are going to ask the Australian people for more support, it is first incumbent upon us to maximise the value of what we already receive".
Pointing to the example of designated places, Minister Tehan said the Federal Government cut red tape and gave universities more autonomy to maximise the distribution of their places.
"This includes to trade places amongst yourselves," he said.
"I want to cut more red tape and give you that same autonomy when it comes to non-designated places".
Minister Tehan said the Federal Government expects this will allow Vice-Chancellors to drive their institutions "in distinctive ways that fit their particular missions".
"These financial fine tunings squeeze greater productivity out of the existing funding giving more value for money to Australian taxpayers," he said.
"It also builds in demographic growth matched with the longer-term population trend of 1.3%".
Minister Tehan said the Federal Government will provide universities more than $17 bn in 2020.
"To ask for more from the taxpayer will require us all to demonstrate our value to the taxpayer," he said.
"I worry that over the 30 years since the Dawkins reform the connection between the public-private benefit and cost of education has decoupled through various policy approaches".
Minister Tehan said that at the very least, the benefit and cost needs to be better articulated with the broad Australian community.
"We must also be willing to adjust it to 21st century values and conditions. If we are going to present a case to the Australian public then we are going to have to work together to build that case," he said.
Earlier this month, the government's global reputation taskforce warned that Australia's education sector faces an $8bn hit from the spread of COVID-19.
The virus – which has infected 81,000 people in 31 countries – has killed 2,800 people since it was first detected on December 31, 2019. According to the latest figures, 8,800 people are in a serious or critical condition.
Independent providers in the education space are also being hit hard, with the Independent Tertiary Education Council Australia (ITECA) saying a number of institutions have advised that the COVID-19 outbreak threatens their viability.
"Australia's independent tertiary education providers enjoy a reputation internationally for providing high quality education and training," Troy Williams, ITECA chief executive, said.
"This reputation endures – however, an increasing number of providers are saying international students are either postponing or cancelling their studies in Australia".