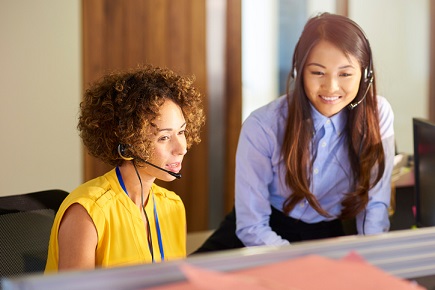 In a push to produce employable and work-ready graduates, Australian universities like Flinders University and the University of Wollongong have been providing students with "future focussed courses" and employment workshops.
As a result, both universities have shown strong graduate employability outcomes in recent rankings.
Another way universities are achieving this is by ensuring their students get enough real-world work experience before launching their careers – an important benefit that is being reaped by teaching graduates from Murdoch University.
The University of Canberra (UC), however, is about to take this up a notch.
UC's Faculty of Arts and Design (FAD) recently announced that it will be offering paid internship opportunities for its students from next year.
What's more, the University's FAD Professional Internship Program 2020 will give students the opportunity to take up internships in various departments of the ACT Government, such as in the Treasury and Economic Development, Australian Government Departments of Prime Minister and Cabinet, and Industry Innovation and Science.
UC FAD also struck an important partnership with Cordelta, a professional services firm.
Professor Jason Bainbridge, the executive dean of UC FAD, said the internship opportunities show "the importance of creative skillsets in the modern workplace."
Dr Barbara Walsh, who serves as the associate dean of Work Integrated Learning in UC FAD, said Cordelta and the select government offices can also benefit from students who have up-to-date knowledge and skillsets.
Students who will be taking part of the internship will have to spend about 240 to 480 hours to make sure they can not only apply the skills they have learned in class, but also understand their desired profession.
"These internships provide fantastic opportunities for our students to contribute to these organisations apply their academic learning in real contexts and start their professional careers," she said.
Before they embark on their respective internships, UC FAD students will have to go through online modules and preparatory workshops. The Faculty's staff will also provide academic supervision, debriefings and reflection to the students throughout the process.
How internships help
In a 2016 article published in The Conversation, Denise Jackson, a senior lecturer and coordinator of Work-Integrated Learning programs at Edith Cowan University, wrote that students who completed their internships make better career decisions.
These students also end up being more fulfilled with their choices a well, she explained.
Concordia University Education Professor Saul Carliner said work-integrating learning experiences not only gives students a chance to apply the concepts they have learned in a real workplace setting, but also develop other skills along the way.
A more recent article published at the Conversation by Professor Carliner said that to make the most of their internship, interns should ask for feedback from their supervisors so they would know what areas they have to develop further.
Students should also take to writing down their learnings and even read up on various literature related to the industry they are trying to aim for to better prepare them for the industry, he noted.
Another important thing for interns to keep in mind, says Professor Carliner, is to be on their best behaviour.
"Hiring is a real possibility. Internships, apprenticeships and co-operative education provides employers with opportunities to try out workers before making longer-term employment commitments," he wrote.