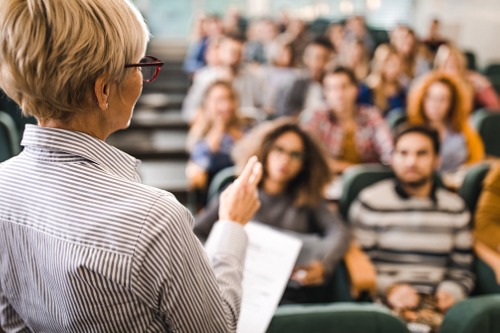 Australian universities continue to gain international recognition for their programs – the most recent being in terms of their postgraduate degrees.
The 2020 QS Global MBA Rankings listed two Australian universities among the world's most outstanding higher education institutions, which offer the best business administration degrees.
Leading the pack is still HEC Paris, which maintained its position as the best institution globally for a Master's in Management degree.
The University of Sydney's Business School placed 34th worldwide for its Master of Management (MMgt) degree, maintaining its standing from a year ago (in 2018, the University ranked 24th globally).
The other Australian institution to make it on the list was the University of Wollongong (UOW), which placed 74th globally for its Master of Business Administration program – an improvement from its 76th rank in 2019 and 77th rank in 2018.
In 2018, Bond University and Curtin University's Business School managed to make it in the QS Global MBA Rankings but failed to turn up in the 2019 and 2020 rankings.
University of Sydney maintains momentum
University of Sydney Business School Dean Professor Greg Whitwell said retaining the institution's standing is "particularly pleasing" amid the growing global competition – specifically from US.
In terms of ranking criteria, the University scored highest in class and faculty diversity at 75, followed by thought leadership at 65.3 and value for money at 56.8. In 2018, the University highlighted the gender and cultural diversity of its roster of full-time MBA students, the bulk of which are from the US.
Aside from its MMgt, the University also offers the Master of International Management (MiM) course as a member of the Global Alliance in Management Education (CEMS).
CEMS' MiM managed to rank 8th place in the 2020 QS Business Masters Rankings for Management.
As a CEMS member, the University has the opportunity to work with foreign institutions from around 80 other countries on delivering the integrated MiM program.
"These results again reflect the enormous success of CEMS since its very ambitious launch. Most graduates today follow an international career path with nearly 100 per cent of CEMS alumni employed or continuing their studies," Professor Whitwell said.
UOW's strategy
In terms of ranking criteria in the QS rankings, the University scored the highest in terms of its class and faculty diversity at 85, followed by its value for money at 76.9 and thought leadership at 26. This yields an overall score of 37 for UOW.
While the University of Sydney offered two different programs, UOW's MBA program has two tracks: an MBA Executive course for those aspiring executives or entrepreneurs.
This can be offered even to individuals who do not have a Bachelor's degree so long as they "can demonstrate senior executive work experience."
The second track, MBA Advanced, provides a more specific specialisation for its students, such as in accounting finance, innovation and entrepreneurship, human resource management and marketing.
UOW might also offer specialisation in Business Analytics by 2020.
"Our postgraduate courses give students hands-on experiences solving real-life business problems," UOW Faculty of Business Executive Dean Professor Charles Areni said.
"They graduate equipped with the critical thinking, analytical and decision-making tools needed to succeed in today's fast-paced and ever-changing business world."