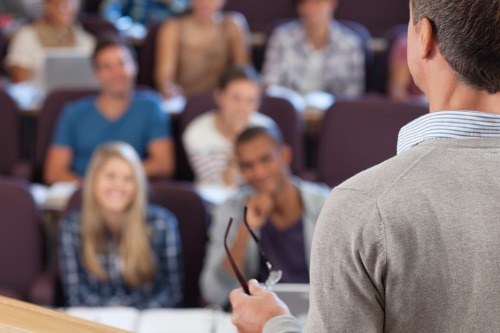 As the nature of work shifts, pressure is mounting on workers to be more adept in the skills likely to be required by future employers.
Chief among these, according to current trends, are the Four C's – collaboration, critical thinking, creativity and communication.
However, the emergence of Artificial Intelligence (AI), Augmented Reality (AR) and machine learning, are also expected to play a key role in training and preparing the workforce of the future.
So how are universities addressing these looming challenges?
The University of Tasmania recently announced it will be offering two new courses to meet the increasing workforce demand from Australia's manufacturing and construction industries.
Starting in February 2020, the University will be offering an Associate Degree in Equipment Design and Technology as well as Diploma of Construction Management in its Burnie campus.
The degree in design specifically targets Year 12 school leavers and mature-age students, while the new construction program will cater to those already in the construction sector.
After an extensive consultation with industry groups, University chief executive Lee Whitely said the Associate Degree in Equipment Design and Technology will look to fill the gaps between trade and engineering degrees.
"The manufacturing industry is transforming itself from a manual labour focused environment to one that is leveraging the benefits of robotics and automation," Whitely said.
"This increased use of technology and advanced manufacturing processes means we need to train our workforce with the knowledge and skills required to fulfil the jobs of the future."
For this program, the University said it will be working with the Tasmanian Minerals, Manufacturing and Energy Council to improve the current state of infrastructure at the Manufacturing Centre of Excellence in their area.
As for the Diploma of Construction Management, Whiteley said the program will help its students gain the needed skills for mid-level roles, filling the training gap for paraprofessionals in the construction industry.
Keeping medical professionals up-to-date
The University of Sydney also introduced new changes in its course offerings, this time targeting clinicians and healthcare professionals who are looking to advance their credentials amid busy schedules.
This week, the University announced it will be offering 'micro-credentials' through its Sydney Professional Certificates – an online program which will be administered by senior clinicians and experts in the health industry.
"Usually in medicine, after completion of training, practitioners use journals, conferences and seminars to stay up-to-date," Associate Professor Annette Katelaris, who serves as the director of professional medical education at Sydney Medical School, said.
"While these are essential, there remains a role for curated and assessed learning so that content is studied systematically, and the learner receives feedback on what they know and their gaps in knowledge," she said.
The Sydney Professional Certificates only requires two units of study to keep seasoned healthcare professionals updated with the newest trends and technologies in their field. The program can also help junior professionals progress in their career or pursue sub-specialties.
Dr Hayley Fisher, who serves as the academic director of Post-Bachelor and Continuing Education, said the Sydney Professional Certificates can also help professionals "dip their toe into the water with study, that can then by counted towards a longer Masters program."
Various courses, such as Data Literacy for Health Policy Makers, Aboriginal and Torres Strait Islander Health Promotion and Psychology of Pain, will be offered under this program.
So far, the University is offering only two certificates – in medicine and in public health. The launch of these micro-credentials kicks off the University's future plans to offer the same program in other faculties.