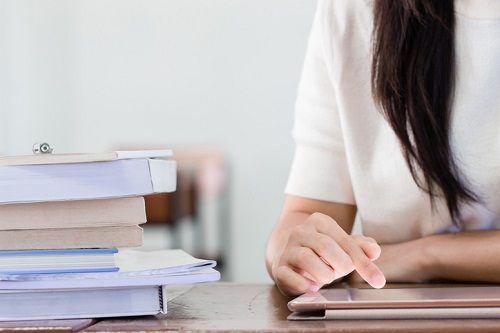 Universities have committed to stricter measures against the spread of novel coronavirus (COVID-19) after the Federal Government reiterated that schools and universities should remain open.
Universities Australia chief executive Catriona Jackson said most institutions have not only started moving lectures online, but have also introduced flexible tuition options as the first semester ends.
"Things are moving very quickly, and all universities have mobilised staff and students in what is a national effort," Jackson said.
"None of this is easy and we recognise the challenges faced by our students and staff. But it is vital that as individuals and institutions we work together to slow the spread of the COVID-19 virus and protect the community. People's lives depend on how we respond now."
Universities going online
In an article published in The Conversation, University of Lancaster lecturer in technology enhanced learning, Kyungmee Lee, said that shifting the whole curriculum online is easier said than done – especially for universities.
Lee said that online education not only needs enough time for development and transitioning, but also for training students and teaching staff how to make use of technologies available to them.
Teaching staff who record themselves conducting the lecture through webcams may also drag down student experience, a key criteria in the new funding model.
Lee said that online education, which may be see a reduction in use after the pandemic dies down, still needs careful planning. Universities in particular have to be mindful to give their staff the needed support to make a successful transition to online teaching.
In another article published in The Conversation, Lee gave tips on how lecturers can improve student experience while delivering their lessons online:
On using videos
Despite the popularity of streaming videos across social media, Lee suggested that lecturers should record their lectures to make them more accessible for students who have poor internet access.
This strategy can also be more accessible to students who are unwell and may need to catch up on the videos at a later time.
When recording one's lecture, Lee said that it is more effective for instructors to show their face in between showing their slides, which should have large, readable text. Keeping videos within 15 minutes is also key to keeping students interested, he said. For lectures that exceed this time limit, videos should be broken down into two or more segments.
If going over 15 minutes is unavoidable, lecturers can make instead label time stamps as another way to guide their students throughout the video. If the video, for example, makes use of open-access resources, lecturers can explicitly note these in time stamps.
Keeping students engaged
Aside from video content, lecturers can also rely on other interactive online learning tools to keep students engaged as well as test how well students are taking in the lectures.
However, Lee cautioned that lecturers should still temper their expectations when making activities. Lecturers should opt for low-stake activities such as giving their students a 15-item quiz or a 300-word count essay summarizing the lecture they watched.
While Lee encouraged recorded video lectures, teaching staff should make use of video conferencing tools to keep constant, real-time communication with their students. This way, lecturers can provide their feedback as well as offer social support to their students.
However, support is also a two-way street, he said.
To get students to open up about their wellbeing, Lee encouraged lecturers to be also open about their feelings, especially if this is their first time doing online lectures.
Another way to keep students engaged is to set up group spaces where students can freely talk to each other. Lee also said that this tactic can free up a lecturer's inbox as students can consult each other first before reaching out to lecturers.