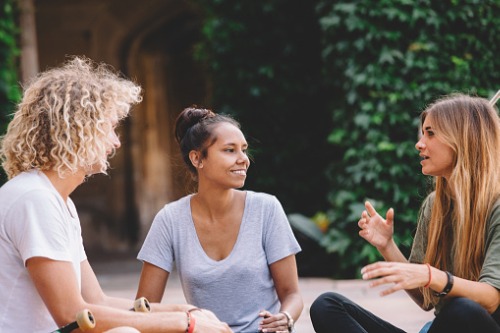 The Federal Government has been looking to improve student outcomes in rural and remote areas, where the vast majority of Indigenous students live.
While the government announced that it would be building more Regional University Centres, higher education providers are also doing their part to help Indigenous students pursue tertiary education.
However, Laureate Professor Jennifer Gore, from the University of Newcastle's School of Education, wrote that there will be hurdles in convincing high-achieving Indigenous students to attend university.
In an article published in The Conversation, Professor Gore noted that just 43% of Indigenous students in the top NAPLAN quartile wanted to go to university, 30% lower than the proportion of non-Indigenous students in the same quartile.
Aside from the fear of facing racism and a distrust of government and some institutions, Professor Gore said high-achieving Indigenous students would prefer to stay closer to their families as they carry financial obligations.
Concerns of navigating their way into a university, which would also cost them money and seeing "no obvious benefit" to attending university as opposed to choosing TAFE or working also deters these Indigenous students, he noted.
Professor Gore suggested that to make tertiary education more enticing to Indigenous youth, universities would have to "reconceptualise their outreach strategies" to consider the aspirations of these Indigenous students and its "relation to existing social, cultural, economic and racial divides."
The good news
New figures, however, show that efforts by government and universities to increase Indigenous students' educational engagement seems to be working.
The recently-released 2018 Student Data report also revealed a rise in the number of Indigenous students enrolled in higher education.
As of last year, the Indigenous student population in tertiary-level education has gone up by 32.5% to 19,935 from 15,043 in 2014.
Federal Education Minister Dan Tehan credited government programs such as the Indigenous Student Success Program and the Higher Education participation and Partnerships Program as having an important role to play in this success.
Minister Tehan further noted that the number of enrolments from both Indigenous students and Torres Strait Islanders increased to almost 20,000 – a 45% jump from 2013 figures.
Citing data from the Undergraduate Applications, Offers and Acceptances 2019 report, Tehan said university applications from Indigenous students have increased by 3.3% from a year ago to over 7,000 applications.
Likewise, offers to Indigenous applicants went up by 2.8% to 5,775. However, Indigenous applicants represent 2.2% of all applications in 2019.
Just 81% of the Indigenous applicants received an offer – a 0.4% decrease from a year ago, slightly lower than the 0.3% decrease in offer rates for non-Indigenous applicants.
Still, figures on Indigenous university applicants prove to be better compared to the overall 1.3% decline in applications, which was due to the "strong domestic labour market."
"Australia's strong jobs market is also having an impact on university application rates, with the slight fall in applications reflecting more people joining the workforce," Minister Tehan said.