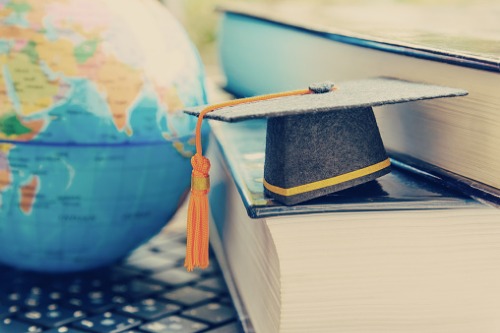 Australia is one of the leading destinations for international students, the bulk of which come from Asia.
A quick look at Australian Bureau of Statistics data shows that in 2018 alone, international student enrolment in higher education peaked at 398,563 students – 15.16% higher from the previous year and a whopping 96.74% increase from 2008.
Leading the pack is China, which brought in 152,591 students to Australia last year, or 38.3% of all the international students who enrolled in 2018. Coming in second is India, which contributed 18% of international students that year.
For Australia, the international student population has nowhere to go but up. Enrolments as of July this year saw 812,104 foreign students enrolled. Of the total, 415,703 of these students are in higher education. Chinese international students make up majority of the population at 28%, followed by Indian students at 15%.
A leading source of revenue
It's safe to say that Australia's higher education and research institutions depend on international students to keep funds flowing, especially as the Federal Government is set to implement performance-based funding for universities.
A research paper from the parliamentary library published in June reported that international student fees provide the largest source of revenue growth for universities.
Data from the Department of Education and Training also showed international student fees increased revenues by 23.3% in 2017 – up on the 20.7% increment from the year before.
"A trend of increasing reliance on international student fees has been noted across the sector in recent years, due to increased enrolments and increases in average international student fees," the report read.
But if Australian universities want to continue attracting international students, they have to take a few things into consideration.
On establishing and keeping ties
The University of Melbourne, for one, is already preparing.
The University is among the seven other higher education institutions with the highest exposure to Chinese international students, according to a paper by Salvatore Babones, an associate professor at the University of Sydney.
To continue this momentum, the University recently appointed Senior Executive Professor Michael Wesley as Deputy Vice-Chancellor (International), whose term commences 18 November.
Michael Wesley, who is a professor of International Affairs and the Dean of the College of Asia in Pacific at the Australian National University, will lead the University's partnership efforts with other universities, industries and foreign governments.
"We are already an excellent university for Australia with great international collaborations, but we should be an even more influential part of the global academic community," university Vice-Chancellor Professor Duncan Maskell said.
"Our University has an increasingly global reach, partnering with other internationally-recognised universities in collaborative and life changing research."
Another option could be to set up branch campuses overseas.
The Indonesian government, for example, is opening itself up to foreign institutions in a bid to improve its research quality and global university rankings.
Branching out
However, amid the bright prospects, universities should not just rely on China or India alone.
Professor Babones reasoned that Chinese enrolments are particularly unstable, not only because of the fluctuating exchange rates, but because China's economy is slowing down and may cause a drop in its enrolments at Australian universities.
And the same may go to India, which Professor Babones called "too poor to serve as a realistic alternative to China".
To cushion themselves from the potential drop in revenue caused by lower enrolments, Professor Babones said the answer may be simple: cut back on international students.