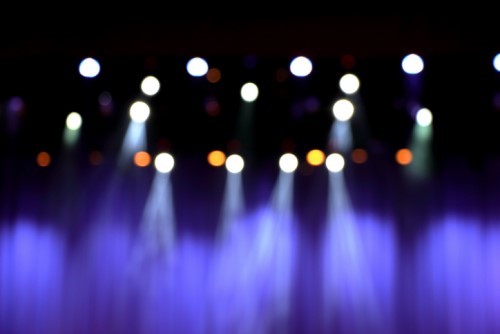 Last week, the recipients of the 2019 Prime Minister's Prizes for Science were announced, revealing strong female representation among the nation's leading thinkers in science, mathematics, innovation and technology research.
The Prizes are Australia's most prestigious awards for outstanding achievements in scientific research and research-based innovation, including science, mathematics and technology teaching.
University of Melbourne and Walter and Eliza Hall Institute researchers were recognised for their achievements in science and innovation, taking out three top awards in the Prizes.
Peter Doherty Institute Associate Professor Laura Mackay was awarded the Frank Fenner Prize for Life Scientist of the Year for identifying immune cells that protect against both infection and cancer.
A team at WEHI – Associate Professor Peter Czabotar, Professor David Huang, Professor Guillaume Lessene and Professor Andrew Roberts – received the Prime Minister's Prize for Innovation for their roles in the invention and development of venetoclax, an effective breakthrough anti-cancer drug. The work builds on decades of fundamental science in understanding the control of cell death and survivial.
Dr Luke Campbell, an alumnus of the Melbourne Accelerator Program (MAP) in the Melbourne Entrepreneurial Centre was awarded the Prize for New Innovators for inventing and commercialising nuraphone – headphones that learn and adapt to an individual's specific hearing. The MAP program has been supported by senior business leaders and innovators drawn from the wider University community to encourage an entrepreneurial culture, provide advice and offer mentorship to young innovators such as Dr Campbell.
University of Melbourne Vice-Chancellor Professor Duncan Maskell congratulated the winners on what he called "fine achievements".
"The prizes particularly highlight the commitment of the University and its partners to fundamental discovery research coupled with translation into outcomes that benefit the community," Professor Maskell said.
The University's Deputy Vice-Chancellor (Research) Professor Jim McCluskey lauded the impact that the researchers have had on medical science in Australia.
"Our University and its partners in the Melbourne Biomedical Precinct are home to some of the most talented researchers in the country. We congratulate our winners on taking out three of the top prizes in the Prime Minister's Prizes for Science," he said.
"From transformative and life-changing research in infection and cancer to leading scientific innovation in hearing technology, it is wonderful to see them receive recognition for their work, which has benefits for the global community."
The 2019 recipients of the Prime Minister's Prizes for Science are:
Prime Minister's Prize for Science:
Emeritus Professor Cheryl Praeger AM, The University of Western Australia
Prime Minister's Prize for Innovation:
Professor David Huang, Professor Andrew Roberts, Professor Guillaume Lessene and Associate Professor Peter Czabotar, Walter & Eliza Hall Institute of Medical Research
Frank Fenner Prize for Life Scientist of the Year:
Associate Professor Laura Mackay, The University of Melbourne
Malcolm McIntosh Prize for Physical Scientist of the Year:
Associate Professor Elizabeth New, The University of Sydney
Prize for New Innovators
Dr Luke Campbell, Nura Operations Pty Ltd, Victoria
Prime Minister's Prize for Excellence in Science Teaching in Primary Schools:
Mrs Sarah Finney, Stirling East Primary School, South Australia
Prime Minister's Prize for Excellence in Science Teaching in Secondary Schools:
Dr Samantha Moyle, Brighton Secondary School, South Australia