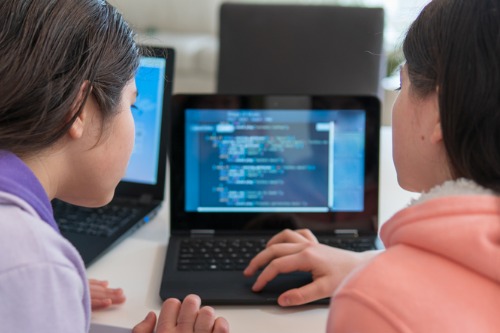 While state governments are trying to encourage senior high school students to consider vocational education and training (VET), the Federal Government is encouraging younger students to consider a career in science, technology, engineering and mathematics (STEM).
While many schools are gamifying the learning experience for students, the Commonwealth Scientific and Industrial Research Organisation (CSIRO) will be bringing in world-class scientists to classrooms across Australia through their STEM in Schools program.
Aside from this program, Federal Education Minister Dan Tehan says the Federal Government has set aside $1.65m to sustain and expand Curious Minds, which targets Years 9-10 female students who are interested in STEM. Another $1m has also been set aside from digIT summer schools.
So far, the government has invested more than $10b to support research and innovation in science for the current financial year. Of the total investment, some $7.6bn was provided to organisations like CSIRO.
"Our Government's ongoing investment and focus on STEM education is designed to ensure all students have access to the building blocks of learning that maths and science gives them," Minister Tehan said.
Pursuing a career in STEM can also help students secure employment faster.
The 2019 Graduate Outcomes Survey revealed that university graduates in the field of pharmacy, rehabilitation, medicine and dentistry have the highest rates of full-time employment on graduation for this year.
The employment rates of the aforementioned degrees are also higher than the full-time graduate employment rate of 72.2% in 2019.
Securing the future cybersecurity workforce
Aside from having more students take up STEM courses – and ultimately, careers – in the future, the Federal Government is also encouraging more schools to hone the next generation of cyber security experts.
Minister Tehan said ensuring the cybersecurity industry has enough skilled and capable professionals is part of the government's $230m Cyber Security Strategy.
Treasurer Josh Frydenberg noted that an additional 18,000 jobs will be created by the cybersecurity sector alone by 2026.
Through the government's Pathways in Technology (P-TECH) pilot program, Camberwell High School has received $5.1m to push through with an advanced STEM learning program on cybersecurity.
Frydenberg said that through the program, students will receive proper mentoring, work experience as well as practical training to hone their skills.
"Students will have the option to continue their study at the tertiary level or pursue employment in a cyber security related field, including job opportunities with industry partners," he said.
Camberwell High School principal, Jillian Laughlin, said their teachers will be working closely with industry partners and even universities to develop STEM projects and problem-solving exercises.
The school will be partnering with the following companies and institutions:
BHP
Trustwave, an Optus company
NBN Co
Telstra
Box Hill Institute
Swinburne University of Technology, and
University of Melbourne.
"Encouraging a generation of Australian cyber security professionals is good for our national security, good for the economy and good for the young Australians who pursue careers in this area," Minister Tehan said.
"This program will help young people to develop the skills they need for the jobs of the future while giving them direct access to the businesses that are operating at the cutting-edge of this technology."