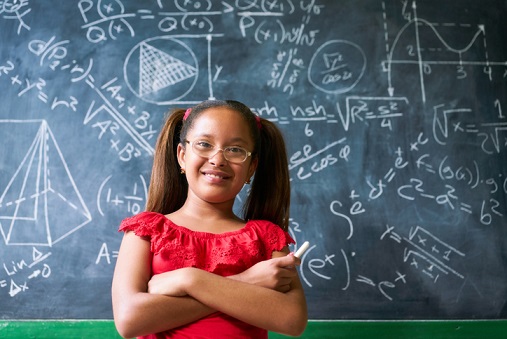 In recent years, schools, universities and governments have been making significant strides to strengthen the science, technology, engineering and mathematics (STEM) sector.
For higher education and research institutions, the main issue they have been grappling with is closing the gender gap, prompting the Federal Government to provide more support in this area.
But how can educational institutions ensure there will be enough students who want to pursue a career in STEM in the first place?
In August, Charles Sturt University's students began using kits designed to develop curiosity and knowledge of STEM disciplines.
However, it may take more than just well-trained teachers to attract students to take up STEM disciplines later on.
Gamifying learning
The idea of teachers using games in classrooms to aid their lessons is not new, but is continuing to evolve in some exciting ways.
According to 'Digital Australia 2020: The Power of Games', a study by Interactive Games & Entertainment Association and Bond University, educators who use popular games like Minecraft can boost students' learning experiences.
Reward-systems are also being used to encourage students to develop their own educational games.
Last week, around 3,000 Year 5-12 students participated in the 2019 Australian STEM Video Game Challenge, an annual challenge held by charitable institution ACER Foundation at Penny Arcade Expo – Australia.
The competition, which seeks to engage students to consider a career in science, technology, engineering and mathematics (STEM), asked this year's participants to develop apps with the theme 'emergence'.
"We know that educating students in STEM subjects will help prepare them for the economy of the future, but the research also shows that STEM education teaches associated skills like collaboration, problem-solving, literacy and creativity," ACER Foundation Director Lisa Norris said.
Other opportunities
STEM aside, leveraging the educational benefits of games and technology can also encourage students to consider taking up TAFE.
Kicking off its first leg on 12 October at Moorabbin campus, the Community Festival at Holmesglen provided a venue to showcase student-developed virtual reality games aimed to promote TAFE courses.
The second leg will kick off on 19 October at Glen Waverley, while the last of day of the festival will be on 26 October at Chadstone campus.
Glen Waverley attendees will have the chance to take part in a floristry masterclass, take part in a zombie film shooting and try out hospitality treats, while Chadstone campus attendees can test out virtual reality experiences, fly drones and attend talks about online scammer tricks.
In the higher education space, the Royal Melbourne Institute of Technology (RMIT) recently renewed its partnership as the research partner of the Australian Centre for the Moving Image (ACMI).
Audience Lab will launch in mid-2020 upon the completion of ACMI's major redevelopment project and will be open to videogame developers, film and TV makers, mixed-reality and moving image artists.
Both ACMI and RMIT will be awarding a $5,000 prize to a promising graduate to help them further develop their game and have it released commercially.
The winning graduate will also have their own Audience Lab to help them refine their game.
"The ACMI x RMIT Audience Lab collaboration is a great example of how the partnership will result in world leading research that extends our understandings of audience participation and experience in the digital realm," Professor Laurene Vaughan, dean of RMIT School of Design, said.