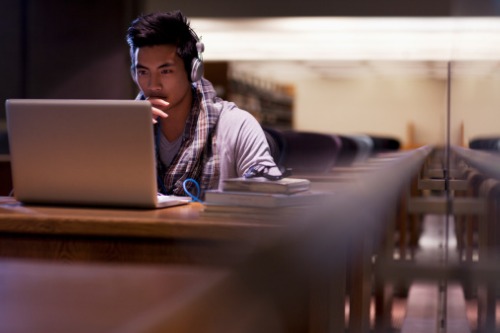 The onset of technological advances may have caused some concerns across all industries, and education is no exception.
However, one expert says these concerns would be been unfounded if educators properly integrate technology into their curriculum.
Neil Selwyn, a professor at Monash University's Faculty of Education, assures educators that Artificial Intelligence – no matter how advanced – will not phase out living and breathing teachers.
"An expert human teacher is able to support learning in ways that can never be fully replicated through technology," Professor Selwyn wrote in an article published in the Australian Association for Research in Education.
"Unfortunately, these qualities remain largely unrecognised, even by teachers themselves."
For one, teachers can adjust and improvise to any situation that happens in the classroom. Students can also form cognitive and social connections with their teachers, providing that much-needed "human touch" in learning.
But it would be better if universities begin to offer courses highly relevant to the changing demands of the business landscape.
Just recently, the Royal Melbourne Institute of Technology (RMIT) announced it would be offering two new cloud computing courses in partnership with Amazon Web Services (AWS).
Aside from AWS Academy, the educational program of the US-based tech giant, other industry leaders, such as Intellify and Versent, will also lend a hand to provide the six-week long courses AWS Cloud Practitioner and AWS Cloud Architect.
"Cloud computing is continuing to revolutionise how businesses across Australia operate and how their employees work," RMIT Online chief executive officer, Helen Souness, said.
"By offering these industry-developed and certified courses we hope to help bridge gaps that companies across Australia might be facing to ensure they are cloud-ready."
In support of these two new courses, RMIT also added two new educators in its leadership team, director of Future Learning Claire Macken and director of Growth Narelle Stefanac to improve its curriculum and boost ties with businesses and industry groups.
RMIT is not the first ­ – and hopefully not the last – university to provide courses and make changes in its campus to adjust to the technological changes.
Just this month, Swinburne University announced that it will be the first Australian university to have garnered the Adobe Creative Campus status, allowing its students full access to all the applications and services under Adobe Creative Cloud.
Crossing borders
Meanwhile, the University of New England is also making use of online education to expand its reach – literally.
The University was recently awarded a $62,339 grant by the Australia-India Council to provide a training program for hospital managers in India.
"Our main objective is to provide a training program specifically for the Indian context, but also to raise awareness of the value of online education, and to develop a model for ongoing in-country education support," UNE's School of Psychology professor Debra Dunstan said.
Professor Dunstan, who had won awards for teaching and original curriculum design, will be leading the project.
"Online education is in its infancy in India but holds great potential to open up training opportunities to more candidates. It is important that we demonstrate to our stakeholders that authentic, job-relevant learning can reliably be delivered online."