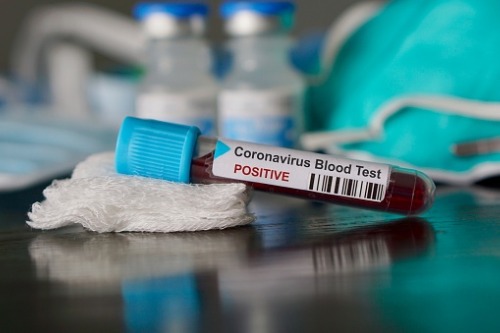 As schools and universities take extra measures to ensure to safety of their students and staff, the University of Melbourne (UniMelb) reportedly made a breakthrough in finding a cure to the novel coronavirus (nCoV) outbreak.
UniMelb's Peter Doherty Institute for Infection and Immunity – which was formed through UniMelb's joint venture with the Royal Melbourne Hospital – announced this week that it has successfully grown nCoV from an Australian patient sample which they received on 24 January.
Doherty Institute's Virus Identification Laboratory head Dr Julian Druce said that the replication of the virus can allow a more accurate investigation and diagnosis of the epidemic as they can use it to validate all their test methods. This is the first replication of the new strain done outside China.
The replicated virus, which can be sent to the various laboratories both in Australia and overseas that are working with the World Health Organisation, will serve as a way to ensure the consistency and quality of testing amid the race to find a vaccine or cure.
In a press conference, Dr Mike Catton, deputy director of the Doherty Institute, said that their breakthrough can help develop vaccines and medicines and test their effectiveness.
Although the institute has so far only sequenced short segments of the genome, Catton said that it still presents an opportunity to create a first-generation antibody test, which can shed light on the true mortality rate of the virus.
Complementing another university's mission
Doherty Institute's breakthrough comes after another university, The University of Queensland (UQ), said last week that it has taken on the mission to develop a vaccine upon the request of the Coalition for Epidemic Preparedness Innovations (CEPI).
Last year, UQ formed a partnership with CEPI to fund research that could develop and test new vaccines in as little as 16 weeks through a patented "molecular lamp" technology developed by its own University researchers.
At the time, Dr Keith Chappell, one of the project leads and a co-developer of the technology, said that conventional approaches to vaccines would take years or decades.
But with its $14.7m collaboration with CEPI, UQ is looking to manufacture over 200,000 vaccine doses, test its efficiency and safety, and have it deployed within a couple of months.
With the continued threat of the nCoV, Paul Young, head of the UQ School of Chemistry and Molecular Biosciences, said they hope to develop a vaccine "over the next six months" to contain the outbreak.
Additionally, Young said that the vaccine will be distributed to first responders to prevent further spreading of the virus worldwide.
Citing China's National Health Commission, CNN reported that that confirmed cases in mainland China rose to 5,974. Deaths related to nCoV also increased to 132.
The virus also managed to spread as far as Europe and the Americas with new confirmed cases reported this week. In Australia, Victoria confirmed a second case of nCoV while the Federal Government said it will try to evacuate Australian citizens who are still in Wuhan.