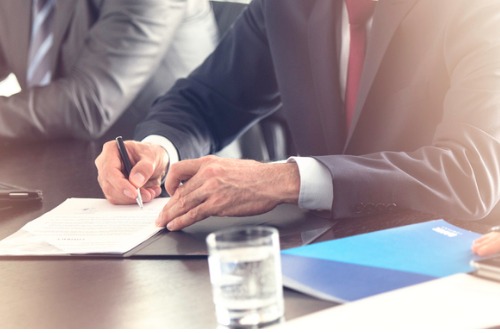 While state governments are busy with education infrastructure projects to cope with booming student enrolments, universities are swiftly moving to secure more partnerships to upgrade or build new facilities and precincts.
This also follows the Federal Government's directive last year to boost partnerships between universities and the private sector, especially when it comes to commercialising Australian research and discoveries.
The University of Melbourne, for example, signed a 42-year concession agreement with AMP Capital for its Melbourne Connect precinct, which will house the University's firs dedicated residential community for visiting and academic fellows.
NSW universities secure partnerships
The University of Sydney, meanwhile, secured $25m worth of funding from the NSW Government to build a new Good Manufacturing Practice facility at Westmead – a 'bench-to-clinic' facility which seeks to produce specialised, clinical-grade gene therapy tools.
Also in NSW, Western Sydney University and tech solutions firms Walker Group struck a partnership to build WSU's vertical campus which will house both educational and medical research facilities.
"South Western Sydney is the most rapidly growing region in Australia. By 2036, it will be home to more than 1.5 million people. One in three new NSW residents will live in there," WSU vice-chancellor and president, Professor Barney Glover, said.
"This rapidly growing population will present unique and sometimes complex health challenges. We need to act now if we are to meet those challenges."
The University of New South Wales Sydney (UNSW) in December also signed a five-year joint venture with research and development institution Qingdao International Academician Park.
UNSW through its NewSouth Innovations Pty Ltd, a commercialisation firm, will form UNSW China Advanced Technology Industrial Research Institute (CATIRI) with QIAP in Shandong province.
This agreement builds on UNSW's pre-established UNSW Torch Innovation precinct, which was also done in partnership with China and brings about joint efforts to translate and commercialise research discoveries, UNSW president and vice-chancellor, Professor Ian Jacobs, said.
The Chinese firm will be contributing about $100m for the project while UNSW will be lending its academic staff to work on research and development projects, advancing patents for commercialisation and professional staff support.
Since June 2016, QIAP seeks to attract academics from abroad to boost and commercialise high-end scientific research in a bid to strengthen the economy. Prior to its joint venture with UNSW, QIAP signed agreements with over 90 foreign academics from Europe, US, and Asia.
This also gives UNSW the opportunity to provide training to the University's Higher Degree Research students, internships and employment for graduates. UNSW will also have the chance to collaborate with QIAP's international researchers and China's local universities.
"The partnership with QIAP is an important initiative that will close the gap between UNSW-led research and transferring the resulting IP (intellectual property) to rapidly expanding commercial markets in China and around the globe," UNSW Deputy Vice-Chancellor, Research Professor Nicholas Fisk, said.
"It is also envisioned that the Institute will provide a collaborative basis to assist Australian companies expand their export opportunities into China, bringing additional benefits to Australia in general."
Not so fast
UNSW, however, said it is still exercising caution after the Federal Government's announcement last year to impose stricter rules on Australian Universities' foreign partnerships in a bid to protect them from foreign interference.
The University said it consulted and will continue to engage with government agencies to ensure that it complies with the new guidelines, as well as with the newly-formed University Foreign Interference Taskforce.
"I am grateful for the support of our government agencies in assisting UNSW conduct due diligence and helping us to put in place appropriate safeguards at a time of particular sensitivity about these types of agreements," Professor Jacobs said.
"The research in bioscience and technology to be conducted under this agreement has exciting potential."