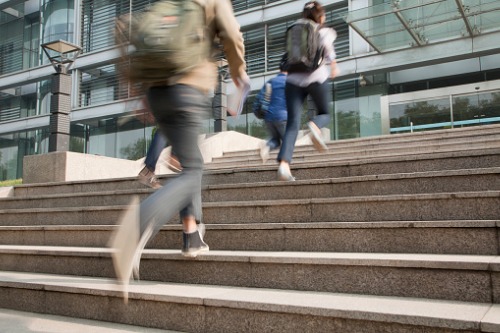 The Universities of Sydney and Western Sydney are banking on improvements in the Greater Parramatta and Olympic Peninsula (GPOP) region to become a major hub of education and economic growth as it readies itself for a population boom.
The two universities, which have had significant investments in certain parts of Western Sydney, recently released a report card to help guide the GPOP region into becoming an education, health and research global centre of excellence.
While the transport infrastructure, economic fundamentals, skill formation, as well as collaboration and governance were noted to be performing well, the report pointed out that there is still more work needed to be done in the region's local built infrastructure, amenity and quality of life.
The report card also reported that research and development in the GPOP region, while "strong and growing", needed to have stronger commercialisation.
"An educated population is important enabler of future growth as it sets up the region for high value jobs. This occurs through locally led innovation, and by making the region attractive to organisations seeking top talent," the report read.
"The investments of Western Sydney University and the University of Sydney are therefore critical enablers of regional success."
Universities' investments
Significant investments of the universities in the region led to a higher population of the region's citizens holding a bachelor's degree or higher at almost 30%. This is higher than the 20% of the population who hold ether a bachelor's degree or higher for the rest of Sydney.
Backed by a well-educated and young workforce, Parramatta alone is expected to see its economic growth rate increase from 2.4% to 4.6% in the next three years as well as generate more than 150,000 new jobs by 2036.
Western Sydney University (WSU) Vice-Chancellor and President, Professor Barney Glover said that their "region-shaping alliance" with the University of Sydney also depends on each other's strengths to boost the opportunities in the GPOP area.
WSU, for its part, built its $220m flagship campus in the Parramatta CBD as part of its $2bn Parramatta Square project. Its largest campus, located in Rydalmere, houses more than 13,000 students and staff, as well as a new $30m science and health building.
The University of Sydney itself committed to invest $500m by 2030 to build its second major campus in the Westmead Health and Education Precinct. The Precinct itself generates $1.9bn in economic input, and will further increase to $2.8bn by 2036, according to the report card.
"[The new campus] will be a place where our students and researchers will use automation and innovation to solve real world problems and where the jobs of the future will be created," University of Sydney Vice-Chancellor and Principal, Dr Michael Spence said.
Backed by NSW Government
The NSW Government is also on the same page as the Universities of Sydney and Western Sydney, as it aims to have NSW become Australia's leader in research and development (R&D).
NSW Premier Gladys Berejiklian has asked Parliamentary Secretary Gabrielle Upton to help accelerate investments in the R&D sector.
Berejiklian further noted that aside from being a "major source of innovation" research and development can also generate further economic growth by creating new jobs.
"R&D in NSW already has strengths in a range of fields, supported by NSW's world-class universities and industry, for instance, in advanced manufacturing and in agri-business," the Premier said.
The State Government had invested $11bn to the sector in 2018, according to the NSW Innovation and Productivity Council's 2019 Scorecard. This is around 1.9% of the gross state product.
To provide recommendations to the NSW government Upton appointed an Advisory Council chaired by David Gonski and which is composed of various industry leaders
Upton said the Advisory Council will be delivering a "plan of action" next year.