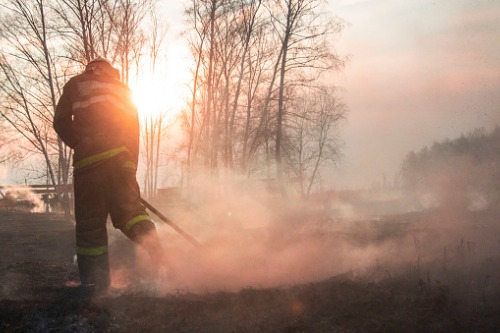 As bushfires continue to ravage swathes of Australia, some universities have announced support for students and staff who have been impacted.
Monash University is providing up to $2,000 for affected students through its Bushfire Crisis Student Grant. The University said it has an estimated 1,000 students affected by the bushfires as of 10 January.
"The health and wellbeing of our staff and students is our greatest priority," Professor Susan Elliot, University deputy vice chancellor and vice president (education) said.
"We are pleased to be able to support our students experiencing this tragedy through this new grant scheme, and will continue to provide support to the Monash community throughout this crisis."
The grant, which does not have to be paid back so long as students continue their studies this semester, can only be used for essential living expenses, laptops, course materials and other unexpected expenses.
Students who are experiencing longer-term issues due to bushfires may also be eligible for other grants aimed at helping them get by. However, the grant does not cover payments for library and parking fines, amenities or visa fees and course fees.
Students who are deferring their enrolment for 6 up to 10 months or are undertaking intermission are not eligible for the grant.
Aside from providing support for students, Monash is also allowing the use of its drone fleet and airborne sensors to help map out assets and assess damage caused by the bushfires.
Meanwhile, the University of Notre Dame's acting vice chancellor Peter Tranter said the University will be establishing a Bushfire Relief scholarship to "ensure that those students impacted by bushfires have the very best chance of commencing, and completing, their studies."
"We will support any student directly affected - including guaranteeing deferment, waiving enrolment deadlines and providing counselling and academic support as required," Tranter said.
University staff will also be given special leave, counselling and support while volunteer firefighters, reservists and first or emergency responers will be given additional paid leave.
Establishing lines of communication
Earlier this month, the University of Canberra announced it had established a dedicated Bushfire Support line and email service for affected students.
Students can also make use of the support line and email to discuss fee payment options or if they need to defer until Semester 2.
Victoria University, which offers special consideration for students affected by bushfires, also said it is providing assistance in the form of accommodation, financial and legal support. The University's psychology clinic, counsellors and Chaplaincy are also offering support and wellbeing programs for those affected.
The Australian National University (ANU), which reopened on 8 January, encouraged its staff to seek support and professional counselling. ANU said the counselling services are also open to its staff's family members.
ANU also said it is offering ex-gratia leave for those who were directly affected by bushfires or unable to return to Canberra. Staff members who are also RFS and SES volunteers or Australian Defense Reserves are given another 20 extra days of paid leave.
Flinders University meanwhile has pledged to provide special leave entitlements of up to four weeks to its staff who are also CFS volunteers. Another special leave with pay of up to four weeks is also available to staff who have either suffered damaged to, or lost, their homes.
Flinders University students who have been affected by the bushfires can also access emergency financial assistance as well as counselling support.