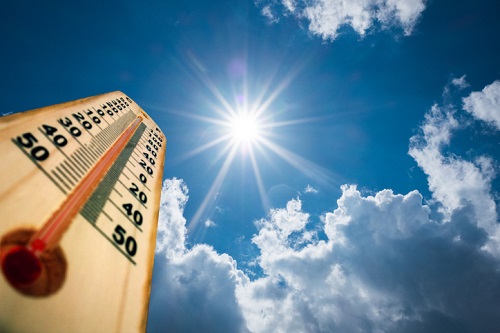 Amid Australia's ongoing drought and bushfire crisis, Australian universities have been continuously working on projects aimed at promoting and developing sustainability practices.
Universities are not only producing research to help farmers, they are developing innovative architecture, implementing ways to reduce their campus' carbon footprint and looking for more ways to spread knowledge on sustainability.
The University of New South Wales (UNSW) recently launched its first food-growing space at its Kensington campus which will serve as a venue to improve students' wellbeing and education about the natural environment.
UNSW Growers and UNSW Law Associate Professor Cathy Sherry said that while she has been using the UNSW Urban Growers Teaching and Research Garden to teach her classes, it occurred to her "that other staff might benefit from food growing space as well."
"I've visited numerous universities in the United States that have campus food gardens and could see that we are lagging behind in an important aspect of sustainability education," Associate Professor Sherry said.
"My main research is on high density property development, and I'm convinced that the only way we will live healthily, happily and sustainably in high density cities is if they are green."
UNSW Urban Growers is a cross-faculty working group composed of University staff and students working on a common goal to create food growing spaces in UNSW's campuses.
Faculty members who are part of the group hail from various disciplines such as Law, Built Environment, Public Health and Community Medicine, Engineering, Art and Design, UNSW Well Being and Estate Management.
Starting from the bottom
To ensure that the next generation will be well-equipped to the effects of climate change, the University of Tasmania this week hosted the Kids4kids Sustainability Leaders Conferences in its Sandy Bay, Launceston and Burnie campuses.
The annual conference is the fruit of the University's partnership with the Department of Education and the Environmental protection Authority.
This year, more than 700 primary school students attended the Kids4Kids conference at the Sandy Bay Campus while 350 primary students attended the University's Launceston and Burnie campuses to get first-hand experience in sustainability practices.
Primary school students who went to Launceston learned how to upcycle and reuse materials, explore secret wildlife habitats in the campus as well as learn what their own schools can do to combat waste.
Participants who went to Burnie were given a different set of activities such as sampling native cuisine, record podcasts on sustainability advocacies, join in on composting activities and learn about how native species aids the local biodiversity.
"Kids4Kids provides opportunities for students to share their learning with peers and connect with groups across the community who are working towards the same goal - environmental sustainability," Dr Kim Beasy, Lecturer in Curriculum and Pedagogy from the School of Education, said.
"The activities have been designed to engage them with their respective places, develop their understanding of the issues and sustainable practices they can adopt, and hopefully inspire them to be our next generation of advocates for the world's future."