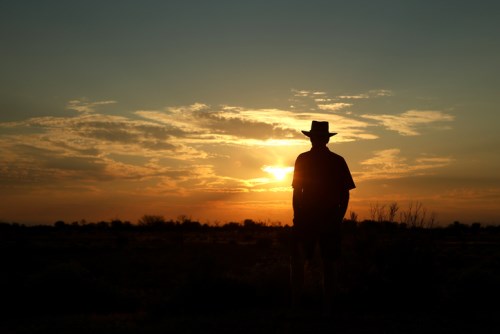 As Australia continues to bear the heat of an increasingly severe drought, the Federal Government moved to close the education investment fund (EIF) in a bid to add $3.9b in extra cash under the emergency response fund.
In addition to help from state and federal governments to help the nation's struggling farmers, several universities are also doing their part to help – through research.
Last week, the Federal Government announced it would provide $35m to set up the Australian Research Council (ARC) Centre of Excellence for Plant Success in Nature and Agriculture at the University of Queensland (UQ).
The Centre will be supported by five other Australian universities, 12 other academic and industry partner groups both in Australia and overseas, as well as the Commonwealth Scientific and Industrial Research Organisation.
Computational mathematics Professor Kevin Burrage, a visiting professor at the University of Oxford, will be working on mathematical network-based models in the hope of modifying plant genetic structures to be more resilient in severe weather.
Laureate Professor of Molecular Genetics, Peter Waterhouse, who will serve as the program leader, will oversee the gene editing and industrial translation aspect at the Centre.
Using the genes of plants that are already resilient and the modelling inputs, Professor Waterhouse said that this could help them identify "identifying which genes and networks could be better expressed or added to domestic crops to make them more resilient to harsher conditions and give farmers the best yields."
The University of Tasmania, one of the universities taking part in the project, will also help in researching the resilience and suitability of agricultural plants in various environments.
"Our University will be working to understand the biology of resilient wild plants, and how this resilience can be translated to produce hardy crops," University Professor of Plant Physiology and Centre of Excellence Program Coordinator Tim Brodribb said.
"The green revolution has run its course so it is critical that we work to improve future harvests that can withstand the effects of climate change and meet the forecast increase in the world's population so that people don't go hungry."
Macquarie University, also taking part in the research, will examine the evolutionary adaptation of plants to environmental stresses.