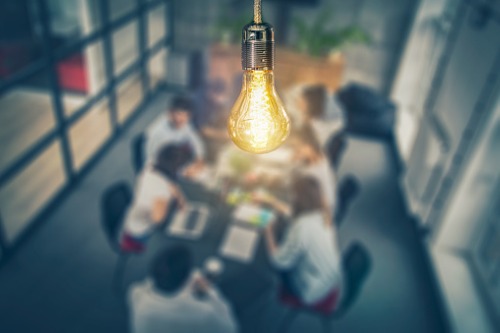 Last week, Federal Education Minister Dan Tehan said the performance-based funding model will rely heavily on the graduate employment outcomes out of all the Commonwealth Grant Scheme's criteria.
The graduate employment outcome will account for 40% of the additional funding coming from the Federal Government.
"The performance-based funding model that has been finalised makes an explicit link between funding and one of the key goals of every university: to produce job-ready graduates with the skills to succeed in the modern economy," Tehan said.
"This uniquely Australian funding model will allow for adjustments to shifting national priorities and changes to the higher education landscape over time."
Meanwhile, the remaining criteria – student success, student experience and participation of the Indigenous, low socio-economic status, as well as the regional and remote students in the institution – will be weighed at 20% each.
Producing employable graduates is also an important aspect when it comes to university rankings, both within Australia and globally. Already, the tertiary education sector is being urged to deliver 'career-ready' courses to boost students' chances.
However, these university rankings, such as Times Higher Education World Reputation Rankings 2019, QS Top 50 Under 50 and QS World University Rankings' top 100, also measure the quality of research.
The Nature Index 2019 recently hailed the Queensland University of Technology as one of the best universities in the world for scientific research despite it being just 30 years old.
As of 2019, eight of the world's top 100 universities in terms of research are in Australia.
And the tertiary education sector is not completely neglecting its research side in terms of new developments.
In July this year, the University of Newcastle announced it would set up a $200m science, technology, engineering, mathematics and medicine facility to boost its education and research capacity.
The University of Swinburne also launched its Data for Social Good Cloud Innovation Centre to enhance its research on health, social innovation and smart cities.
The Centre will team up with the University's Social Innovation Research Institute, which is exploring how governments and communities can address various societal issues that are arising as a result of modern technology.
Making a difference
Research also yields tangible results that affect universities' surrounding communities – and society as whole.
One example is the goal to close the gender gap in research.
Just last week, the University of South Australia (UniSA) lauded three female researchers in the technology, maths and rural, regional and remote categories. Out of 11 categories in the Women of Innovation awards, eight finalists came from UniSA.
Some universities also shone in terms of their projects related to health and environmental issues – from marine life to climate change.
Next week, Bond University will host its eighth annual Research Week, covering a broad number of topics such as health sciences and medicine, law, business, as well as society and design faculties.
"Bond University Research Week is a great chance for Bond to shine a light on the work of our researchers, and for the public to engage with them and the wider Bond community," University Deputy Vice Chancellor (Academic) Keitha Dunstan said.
The Research Week will highlight the accomplishments of its post graduate research students and supervisors.