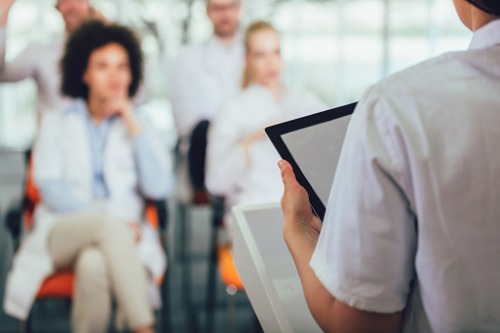 Across Australia, universities are working to ensure that Australia's health science sector remains one of the best in the world.
For its part, La Trobe University is working on ways to better support early career allied health professionals who are seeking to enter the National Disability Insurance Agency (NDIA) workforce – a sector that is experiencing strong demand.
Professor Teresa Iacono, who serves as acting head at La Trobe's Rural Health School, said the shortage for experienced allied healthcare professionals such as speech pathologists, psychologists, occupational therapists and social workers is particularly crucial in rural and regional areas.
She said the agency's National Disability Insurance Scheme (NDIS) has made it attractive for families of relatives with disabilities to seek support, leading to more people accessing the scheme.
Reports by the ABC have revealed that gaps in the National Disability Insurance Scheme have led to many families and their children to go without support for months on end. This is especially common for families living in rural and regional areas.
In January, a review of the scheme recommended that the program be made more flexible and easier to understand for people with disabilities.
La Trobe recently held a forum with experts in disability, education and community health in its Bendigo campus to brainstorm solutions to the workforce shortage.
Professor Iacono, however, said that giving their students "immersive placements" where they can apply their skills is a key priority for the University.
A domino effect?
The lack of proper support in the healthcare sector for people with disabilities can also affect their lifespan, a study has found.
In his research last year, University of New South Wales (UNSW) Department of Developmental Disability Neuropsychiatry director, Professor Julian Trollor, found that adults with an intellectual disability have shorter lifespans as they often receive medical care that is either not enough, or too late.
The research also found that adults with intellectual disabilities in NSW have a lifespan 27 years shorter than the general population. Some 38% of the deaths are preventable through enough care and treatment.
On Thursday, Professor Trollor gave evidence on the gaps in healthcare to The Royal Commission into Violence, Abuse, Neglect and Exploitation of people with Disability in a bid to improve the lifespan of Australians with intellectual disabilities.