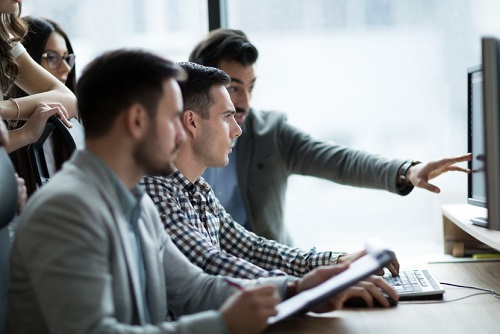 After falling victim to a massive data breach which occurred last year and continued well into early 2019, the Australian National University (ANU) is looking to make sure there won't be a second time – for the institution and for others as well.
The Bootcamp, launched on Monday by ANU's Cyber Institute and National Security College, allows participants to take part in interactive workshops, exercise scenarios, industry site visits, and even dialogues with Australian government agencies within a span of two weeks.
Dr Lesley Seebeck, ANU Cyber Institute CEO, said the initiative aims to "transform cyber for the betterment of humanity" and will work to develop the skills to create "adaptable, secure and human-centred systems".
A new line of defence for universities
ANU will also be opening a cybersecurity operations centre next year, where the University will provide training in cybersecurity skills such as monitoring, identifying, and responding to, threats.
The University has also made public a full report on its October data breach, a few months after it publicly announced the incident. ANU Vice-Chancellor Professor Brian Schmidt said this will help other organisations "protect themselves, their data and their communities."
Nicholas Patterson, a senior lecturer at Deakin University, pointed out that it may not be due to ANU's lack of preparation that they had been hacked. Rather, they had already made efforts to improve their cyber defences to the best of their abilities.
However, Patterson points out that when dealing with elite hackers, the odds of keeping them at bay are often slim – especially if these hackers are making use of a zero day-type of exploitation, such as malware attacks.
Not having enough safeguards when it comes to data breaches also coincides with reports showing that the public's trust and confidence in institutions protecting their data properly, especially where the government is concerned.
Early this year, ANU's Centre for Social Research and Methods conducted a survey to reveal Australians' views on the use, storage and sharing of personal data.
Despite the Australian public holding a high level of support for the government to use and share their data, the same cannot be said for their confidence in the government's ability to protect it for fear that their personal information would be accidentally released or misused.
But with the Bootcamp established, institutions may be able to win back the public's trust.
"Australia's vision for an open, free and secure cyberspace is impossible to achieve alone. We are pleased to be partnering with ANU and our regional neighbours to deliver this initiative," Australian Ambassador for Cyber Affairs, Dr Tobias Feakin, said.
"The Cyber Bootcamp Project has been designed to bring together complementary skills and expertise from across government, academia and the private sector to deliver a comprehensive, holistic and innovative training program to our regional partners."
The Bootcamp will be held three times a year over the next four years and will be funded by the Department of Foreign Affairs and Trade.