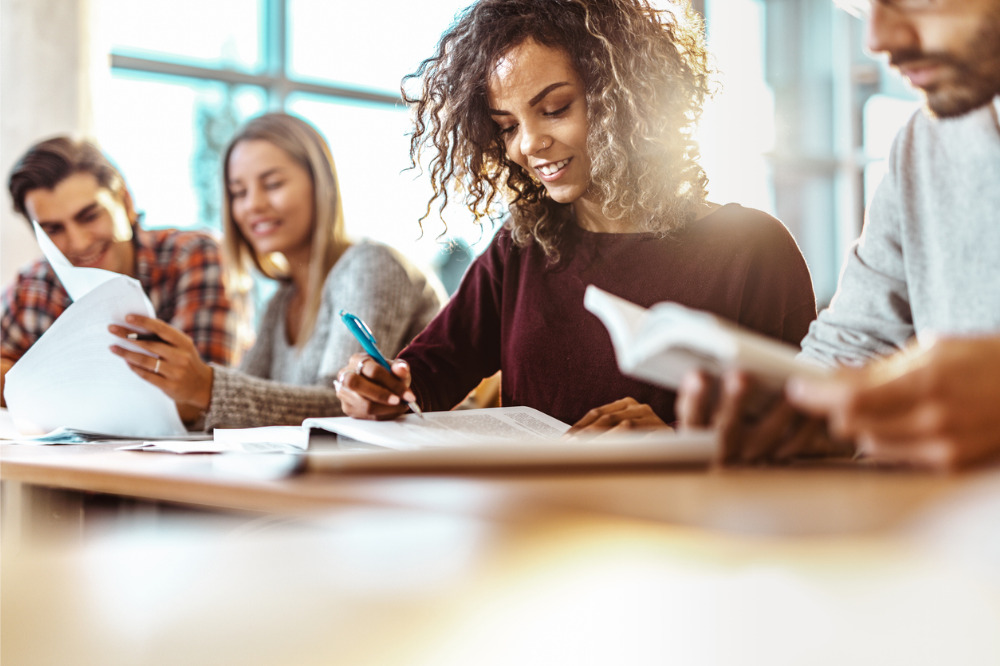 For many university students, tedious admin work is part and parcel with their tertiary experience, and ultimately, earning that all-important degree. But does it really have to be this way?
At the University of Canberra (UC), the executive team considered how they could best streamline every stage of the student experience, from enquiries and enrolment right up to graduation and beyond.
Previously, UC had treated each of these steps separately, which meant the administrative processes and platforms for these were also siloed.
Fortunately, the technology to integrate them existed.
So, as part of its Digital Student Journey (DSJ) program, UC leveraged app and data integration capabilities from Boomi – a Dell Technologies business – to create a 'one-stop-shop' where students could engage all of their University's services.
Shifting the administrative burden
Kate Robertson, IT Project Manager at UC, said the most powerful element of the program is its ability to ensure the end-to-end student experience is as smooth and seamless as it can be, and that student receive the information they need, when they need it.
"The tertiary education environment can be complex to navigate," Robertson told The Educator.
"So, the more we can do from an IT-perspective to shift the administrative burden and support them in their unique learning needs translates to them being able to focus on what they're actually here to do – study".
She said the reason UC chose Boomi was because of its ability to allow the University to reach its project objectives.
"By leveraging Boomi APIs UC's systems environment is better integrated, information can be served to students when they need it and information can be reused across applications, driving consistency across platforms," she said.
"More specifically, Dell Boomi has been used to complete integrations in a complex and technically challenging environment, where legacy systems do [and will continue to] play an important role in delivering a holistic and tailored experience to students".
Robertson said challenges arose from the fact that UC's core systems are both internal and externally hosted and required a mix of real-time and batch-processing APIs to integrate to the DSJ platform.
"Addressing performance considerations has also been an important factor, given that the Adobe Experience Manager front-end components of the platform require personalised information to be surfaced via Boomi APS from multiple host systems in short [less than one second] response timeframes," she said.
She added that by using Dell Boomi, the team was able to configure, build and deploy production-ready APIs in an extremely short timeframe, with JWT authentication capability.
"To date, the team has built and deployed more than 65 APIs connecting to 12 different on-premises and cloud systems".
A recalibrated teaching and learning approach
Deputy Vice-Chancellor Academic Professor Geoff Crisp said the COVID-19 pandemic has shaken things up in a big way at the University, and in a short amount of time.
"As a matter of urgency, the sector along with students have recalibrated our approach to learning and teaching and more generally the university experience," Professor Crisp told The Educator.
However, Crisp is confident in the ability of UC, and indeed other universities across the tertiary sector, to find opportunity in this time of crisis.
"There is no doubt, that across the sector, new practices will emerge from COVID19 as there will be a greater level of familiarity with working and studying remotely," he said.
Professor Crisp said the University has embraced the opportunity to deliver content remotely.
"We will continue to seek ways to embrace cutting edge technologies in the ongoing delivery of many postgraduate courses, and within a select number of bachelor degrees when both the nature of the content and student demand align," he said.
"However, at UC we acknowledge that there is very little that can compensate for some of the face-to-face learning and teaching that makes studying a pleasant, engaging and wholesome experience for students and staff alike".
He said the points of distinction that UC is recognised for, such as work integrated learning and practical class environments, remain central to its mission.
"That mission is to provide work-ready graduates, and for this to occur, there remains a need for face to face modes of delivery".