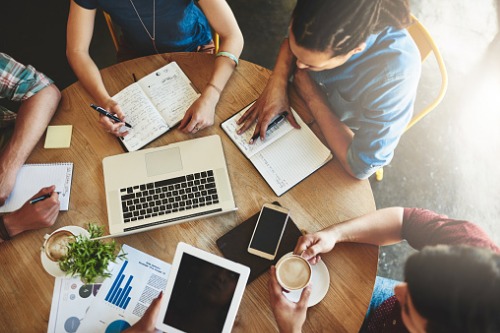 Today's students are becoming more and more aware of the social, political and environmental issues around them, and as such, educational institutions are striving to go beyond just producing employable graduates and publishing research.
While schools make an effort to get students involved in the community, some end up going the extra mile and ultimately bringing forth real change.
A recent example is Western Sydney University (WSU), which was recently lauded for two research projects which made it to the NSW Research Engagement and Impact Showcase publication, namely in the field of environmental science and literature.
The publication, which was launched at NSW Parliament last week, features the contributions that the state's universities have made to affect and improve the welfare of their surrounding communities through academic works.
A tag team to save the environment
While thousands of students took to the streets last Friday to urge government officials to address climate change, Dr Ian Wright and his team from the university's School of Science and Health proved that the pen is sometimes mightier than the sword.
With the help of locals who provided tip-offs, Dr Wright and his team of researchers found that wastewater from coal mines in the Sydney Basin had been polluting the rivers and streams that lead to drinking water catchment areas, national parks and wilderness regions.
The study also found that environmental regulations were ineffective in preventing it.
"We could not have done our research without community involvement. This was integral to each and every stage of the research process," Dr Wright said.
"Critically, after the formal research activity ceased, we worked in partnership with the community, industry and government regulators to help improve management of each mine."
Because of their research, the NSW Environment Protection Authority later on introduced tighter licencing conditions for mines. Meanwhile, mine owners upgraded their wastewater treatment technologies to prevent further water pollution.
What's more, water quality and ecological health of aquatic systems recovered, as did the relations between mining companies and local communities.
The stories that connect
WSU's Writing & Society Research Centre (WSRC) was also recognised by CreateNSW as among the most significant contributors to literary work in Western Sydney.
Notable and award-winning writers, such as Felicity Castagna, Fiona Wright, Luke Carman and Michael Mohammed Ahmad, also took part in WSRC's initiative to foster the literary and arts scene in Australia.
This led to a 'new writing movement' and the founding of initiatives to nurture emerging young writers, bringing both socioeconomic and cultural diversity in Sydney's literary scene.
Professor Anthony Uhlmann, WSRC director, gave credit to the initiative led by group of writers and WSU professor Ivor Indyk, who works with Bankstown Youth Development Service.
"Over a number of years, we have nurtured some important new literary voices who have gone on to win major awards and give back to the communities of western Sydney in many ways," Uhlmann said.
"These writers are now major figures in Australian literature."
The original version of this story was published on Western Sydney University's website.