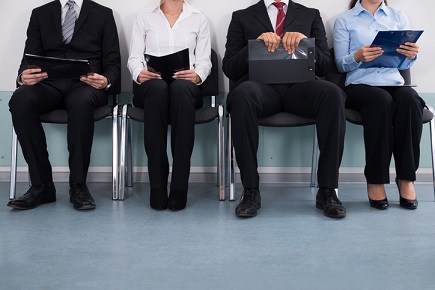 The University of Wollongong (UOW) continues to display excellence, moving up to the top 171-180 bracket in the 2020 QS Graduate Employability Rankings (GER) from 181-190 in the previous year's polls.
While the recent figure may be an improvement since its 2018 rank, when UOW was first grouped in the 171-180 bracket, this is still lower than the 151-200 rank the university was placed in last 2017.
Some 20 Australian universities also managed to make it in the recent rankings, led by the University of Sydney which scored 4th globally.
In Australia alone, UOW ranked 12th place, sharing the spot with the University of Adelaide.
Ranking first place in the latest GER is the Massachusetts Institute of Technology, a position the American university continues to hold since 2012.
Gauging ties between university practices and the employability of its graduates, the GER makes use of responses from 45,000 employers and some 320,000 work placement partnerships.
Other indicators used for the rankings also include the degrees and affiliations of over 29,000 high achievers, employer-student connections and alumni outcomes.
How UOW bounced back
UOW's improved ranking was boosted mainly by better scores in employer reputation as well as partnerships with employers.
However, the university boasted its graduate employment rate as being its best-performing indicator, garnering 62nd place globally, but ranking sixth in Australia.
UOW Vice-Chancellor Paul Wellings, who said that the improved rankings is a 'testament' to their commitment to produce highly sought after graduates, pointed to the institution's graduate employment support, employability workshops, as well as internship and placement programs.
Professor Wellings also noted that with the improved rank, its graduates "can expect a secure future."
"These results build on our longstanding success in graduate employability and reflect our enduring focus on helping our students achieve positive outcomes as graduates," Professor Wellings said.
Why a high employability rank matters
The improved GER ranking of OUW proved to be timely, as the Federal Government last August said it will be implementing performance-based funding by 2020 in a bid to encourage universities to produce employable graduates.
Coincidentally, the performance-based funding itself was proposed in an independent report led by Professor Wellings.
Federal Education Minister Dan Tehan had then said this new model will make sure that there will not be any shortage of job-ready graduates and "the [university] sector is providing the economic future this nation needs."
Prior to GER's release, OUW already managed to reap good standing in other rankings, having recently placed 16th in the recent QS Top 50 Under 50 2020 released in July. The list ranks the world's best universities below 50 years old.
OUW also managed to retain its 201-250 rank for two consecutive years in the World University Rankings 2020. This list gauges the quality of innovation, research and teaching of universities worldwide.
The university also ranked 201-300 in Shanghai Ranking Consultancy's 2019 Academic Ranking of World Universities, sharing the same spot with Deakin University, James Cook University, Macquarie University, University of Tasmania, and the University of Technology Sydney.
In Australia alone, OUW and the other universities ranked 9-15.