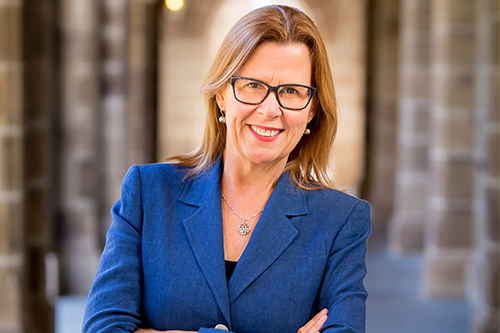 With increasing student enrolments and shrinking spaces, pressure is mounting on educational institutions to ensure that staffing levels are up to scratch and there are available facilities to keep pace with student enrolments.
However, recent reports of state governments commissioning school infrastructure projects show that building schools means going beyond just building new classrooms.
A recent forum provided some key insights as to how European countries are implementing new education designs and using pedagogy and architecture to boost student outcomes.
The Old School/New School forum, delivered through the Design Speaks program, brings together influential architects, designers, educators and social change leaders to discuss issues, share their experiences and speculate on possible futures for education design.
Some of the speakers at the forum included Karl-Martin Buch Frederiksen, Copenhagen-based KANT Arkitekter partner, Pasi Sahlberg, professor of education policy at the Gonski Institute for Education and Ruth Wilson, the director of Architectus.
The biggest issues facing universities
Another one of the speakers at the forum was Julie Wells, vice-president for strategy and culture at the University of Melbourne.
In an interview with The Educator, Wells said some of the most significant issues shaping universities' campus planning and design today is the global competition to attract and retain the best students and staff.
"Campus quality contributes to competitive advantage in this regard, ranging from the availability of up to date and accessible academic infrastructure to campus amenity, relationship to neighbourhood, ease of access and availability of accommodation," Wells told The Educator.
"Digital disruption offers challenges, but also opportunities, in ensuring the campus enables the best possible environment for learning and research."
Wells said major research challenges such as climate change need to be tackled through collaboration and a multidisciplinary effort.
"University-anchored precincts – such as the new University of Melbourne Campus at Fisherman's Bend, and its innovation hub Melbourne Connect – are designed to support collaboration through co-location, and partners are increasingly involved in co-design from the outset," she said.
"And, at a time when universities are increasingly challenged to demonstrate accountability and value, community engagement is also increasingly important."
Wells said this is reflected in more porous campus boundaries, buildings designed for multiple users, and attention to design – including welcoming points of entry.
Scarcity of resource is shifting uni culture
Wells said the competitive drivers are leading many universities to focus on 'place' as a "cross-cutting enabler of academic strategy and mission".
"There's an increasing understanding that the University's physical space, its digital dimensions, its buildings, its landscape, environs, and relationship to neighbourhood are all absolutely central to university strategy," she said.
"So, it's no surprise that Universities are spending more on leveraging their campus than ever before, but they need to find the money and ensure a return on investment, particularly as Government support for buildings and estate is virtually non-existent."
Modernisation has also become a priority, with universities seeking news ways to incorporate technology into everyday life. In fact, the University of Melbourne is itself demonstrating digital leadership by transitioning to Smart Campuses by tapping the Internet of Things (IoT).
The University is collecting data from sensors in its buildings, integrating it within the Boomi platform for a full picture, and analysing that information to optimise the use of physical space and delivery of student services.
Wells said scarcity of resource is shifting the culture in two ways.
"Firstly, it's driving a stronger focus on why a project needs to happen. It needs to make sense, not just in the context of an immediate or specific need, but in the context of overall estate planning and the fact that the way we learn, teach and research will change in ways we can't fully anticipate," she explained.
Secondly, said Wells, this is prompting universities to be more creative in how capital projects are financed, utilising debt but also partnerships with academic partners, government, industry and the property sector to achieve their goals.
"The approach to campus planning is therefore increasingly dependent on innovative, entrepreneurial, collaborative and commercial thinking."