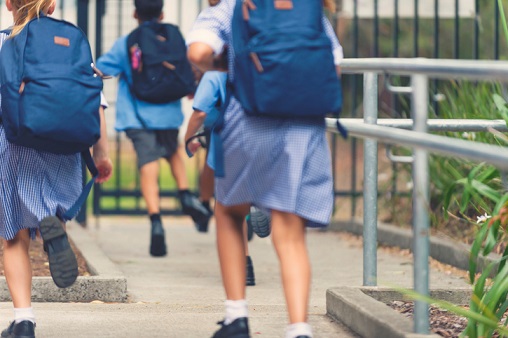 According to OECD's Education at a Glance 2019 report, Australian classrooms are already 14% larger than international average.
And this might even increase amid the growing student enrolments that have led to state governments such as NSW and Victoria scrambling to building new schools and upgrade existing facilities.
Just last week, the Queensland government officially unveiled two new state schools: the $50m Ripley State Primary College and $70m Ripley Valley State Secondary College. Both schools, which will cater to both Ripley Valley and Ipswich communities, will be open to students in 2020.
But not all schools are experiencing high student enrolments.
In 2016, Sir Joseph Banks High School (SJBHS) principal Murray Kitteringham had to deal with a dwindling Year 7 student population.
Within four years, however, Kitteringham was able to turn things around by engaging with nearby primary schools to ensure there would be enough students enrolling in SJBHS.
Unlike SJBHS, Catholic schools seem to be having a harder time.
While Catholic schools still have a larger student population than Independent schools, its student enrolment figures have been fluctuating in the past few years.
ABS data from March showed Catholic school enrolments slid from 766,870 in 2017 to 765,735 in 2018. From 2014 to 2018, student enrolment in Catholic schools peaked in 2016 at 767,050.
In July, Presentation College Windsor – one of the oldest Catholic girls schools in Melbourne – announced it will be closing in 2020 because of its low student population.
In September, St Bede's College, Mentone said it will be merging with St James College, East Bentleigh in 2021. According to St Bede's College Board chair Anthony Brinkley, the merger will turn St Bede's College into a two-campus school.
"The new, combined college will be responsible for the continued provision of high-quality, outward-looking Lasallian education for over 2,000 young men in Melbourne's south-east," Brinkley said.
"It will allow the new St Bede's College to offer enhanced programs and learning opportunities, with a wider range of options and experiences for all students."
Where ex-Catholic school students go
While Catholic school enrolments are due to see a continued downtrend, it's clear where their students are bound to go.
In the past 10 years, Independent schools posted the fastest growth – 2.2% year-on-year in 2018. Government schools saw their student enrolment grow by 1.32% from 2017 to 2018.
There could a number of reasons behind parents opting to send their students to government and Independent schools, such as increasing tuition fees as pointed out by the National Catholic Education Commission in a Sydney Morning Herald report.
In the same report, NSW Teachers Federation president, Maurie Mulheron, pointed to the impact of child sexual abuse scandals on parents' perception of the sector, suggesting this may be contributing to declining enrolments.
In an ABC report, Presentation College principal Filina Virgato said parents "are spoilt for choice" amid the ongoing school infrastructure drive of state governments.
In a recent article that appeared in The Conversation, Zoran Endekov, an education policy fellow at the Victoria University, wrote that it could also be because of convenience.
Parents may prefer Government and Independent schools for financial reasons and location – especially if these are 'magnet schools' – and the presence of family members who are also in the same school.
Some parents who prefer to send their children to Government and Independent schools also do so for academic reasons, as supposed to the religious values prioritised by parents who send their children to Catholic schools.
Endekov pointed out that an increasing number of Australian families are no longer practicing a religion. A 2018 analysis by the Independent Schools Council of Australia (ISCA) based on 2016 ABS data found that more students are not identifying with a religion either.
"It would be fair to say that all three school sectors are, on average, becoming increasingly non-religious," the report read.