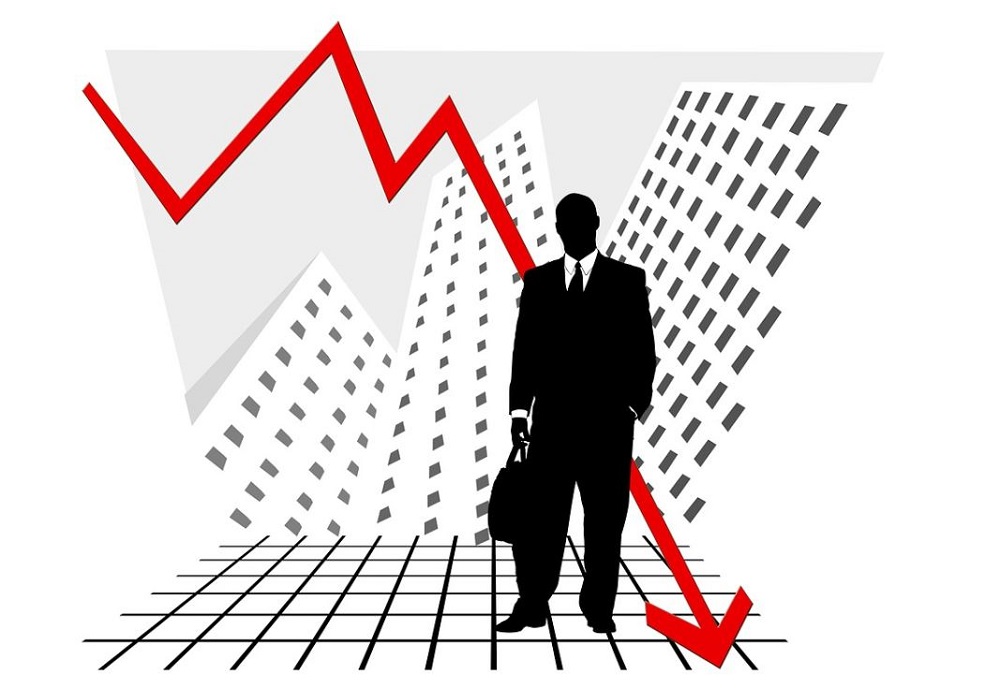 Even as early as July 2019, headlines about the trajectory of Australia's economy were painting a gloomy picture of low consumer spending, a tumbling housing market and indicators of a recession.
But while the optics certainly weren't rosy, few could have expected that the global economy was on the brink of an economic downturn that would put the GFC to shame.
In April, Reserve Bank governor Philip Lowe warned that this year, Australia is likely to experience its biggest contraction in national output since the Great Depression.
"Over the first half of 2020 we are likely to experience the biggest contraction in national output and income that we have witnessed since the 1930s," Lowe said, grimly forecasting that national output is likely to fall by around 10% over the first half of 2020 alone.
While there is no official definition of the term "depression", it is often described as an economic downturn that is more widespread, severe, and long-lasting, than a recession (defined as two consecutive quarters of contracting economic growth).
The impact of such a protracted economic downturn on businesses is obvious – but what about organisations like universities, TAFEs and private colleges?
When The Educator spoke to IBISWorld senior analyst Jason Aravanis last year, he said a recession would have a mixed impact the higher education sector.
Aravanis said there would be benefits from higher enrolments by people unable to find a job but also pointed out that Australian universities could have a hard time if major foreign economies were in serious economic trouble.
In the past two months, that scenario has transformed into a concrete reality.
'The impact will be significant'
The Educator recently spoke to James Caldwell, senior industry analyst at IBISWorld, about what a pandemic-induced recession – or possible Depression – means for Australia's higher education sector in 2020.
"Traditionally, we have viewed this sector as counter-cyclical. Growth in unemployment generally encourages Australian's to enrol in universities to make themselves more attractive on the labour market," Caldwell told The Educator.
However, he said that while this is still expected to be the case over the course of the recovery, it is not expected to be enough to outweigh the expected decline in international student enrolments.
"Over the past decade the Australian higher education sector, particularly universities, have become very reliant on international students, arguably over reliant," he said.
"The share of international students at Australian universities vastly outstrips the share we see in other western economies".
Consequently, Caldwell expects the sector to be "significantly affected".
"We would predict that the sector will be experiencing a substantial drop in revenue, and job losses".
So, how can universities make up for such a massive loss in revenue? According o Caldwell, the easing of COVID-19 restrictions won't necessarily see international students begin flowing back into our universities.
In fact, Caldwell said that even in the event of borders reopening imminently, the expected global recession is expected to reduce demand from international students.
"For example, a recession in China is likely to reduce the ability of Chinese parents to afford send their children overseas for education," he explained.
"Additionally, a large number of international students rely on work while in Australia to afford fees and living expenses. The anticipated rise in unemployment is expected to lead to an increasingly competitive labour market".
Consequently, says Caldwell, these international students are expected to think twice about enrolling.
What about a Depression?
As the severity of the economic downturn become more apparent, some media outlets have used the term 'Depression' to describe the direction in which the economy may be heading.
The Educator asked Caldwell what the prospects of survival for higher education providers would be if this is the case.
"Very few. One option is to offer more courses online. Online courses are generally more cost effective for universities, as more students can be reached with fewer staff," he said.
"However, while online courses are expected to be increasingly offered to international students, this is a very competitive market, and is only likely to benefit Australia's most prestigious institutions".
Caldwell pointed to the fact that universities around the world compete for international students and said one reason Australia has done so well in this area is its relatively lax visa system for international students.
"The industry is going to be heavily dependent on government bailouts, although the level of any government bailout is expected to be limited to what is required to ensure domestic students are still catered for," he said.
"It is highly unlikely the industry will recover over the short term".
However, Caldwell added that the government would be unlikely to allow any of Australia's universities to fold due to their value to the economy, largely in training the population.
"That said, the scale of any bailout is not going to be sufficient to cover the losses of international students, which is likely to result in substantial job losses as the universities change their focus to domestic students".