Jump to winners | Jump to methodology
Making the school a model workplace
It's been quite the year for all Australians and the education sector has travelled an especially bumpy road, with COVID-enforced remote learning, pandemic restrictions, on-off school closures and – for the grand finale – the first NSW teacher strikes in a decade. A new survey of teachers by Acer reveals the extent of the pressures that educators are experiencing: 82% of respondents struggled with work-life balance and 75% reported feeling stressed by their work. Even pre-pandemic, attracting talent to the profession wasn't easy, with the number of people signing up for a teaching degree falling by 30% in the five years to 2019.
Taking all of this into account, The Educator sees the inspirational character of the Employer of Choice schools' initiatives to reward, motivate, support and develop their staff. The result has been low rates of turnover and high rates of tenure and employee engagement. So, what are the top 18 schools doing differently, and what do they think is needed to make the profession attractive again?
"Key to attracting and retaining staff is providing an environment where the expectations are clear and high, support is provided, quality teaching is recognised and promoted and the opportunity for career development and promotion is present"
Scott Doran, Haileybury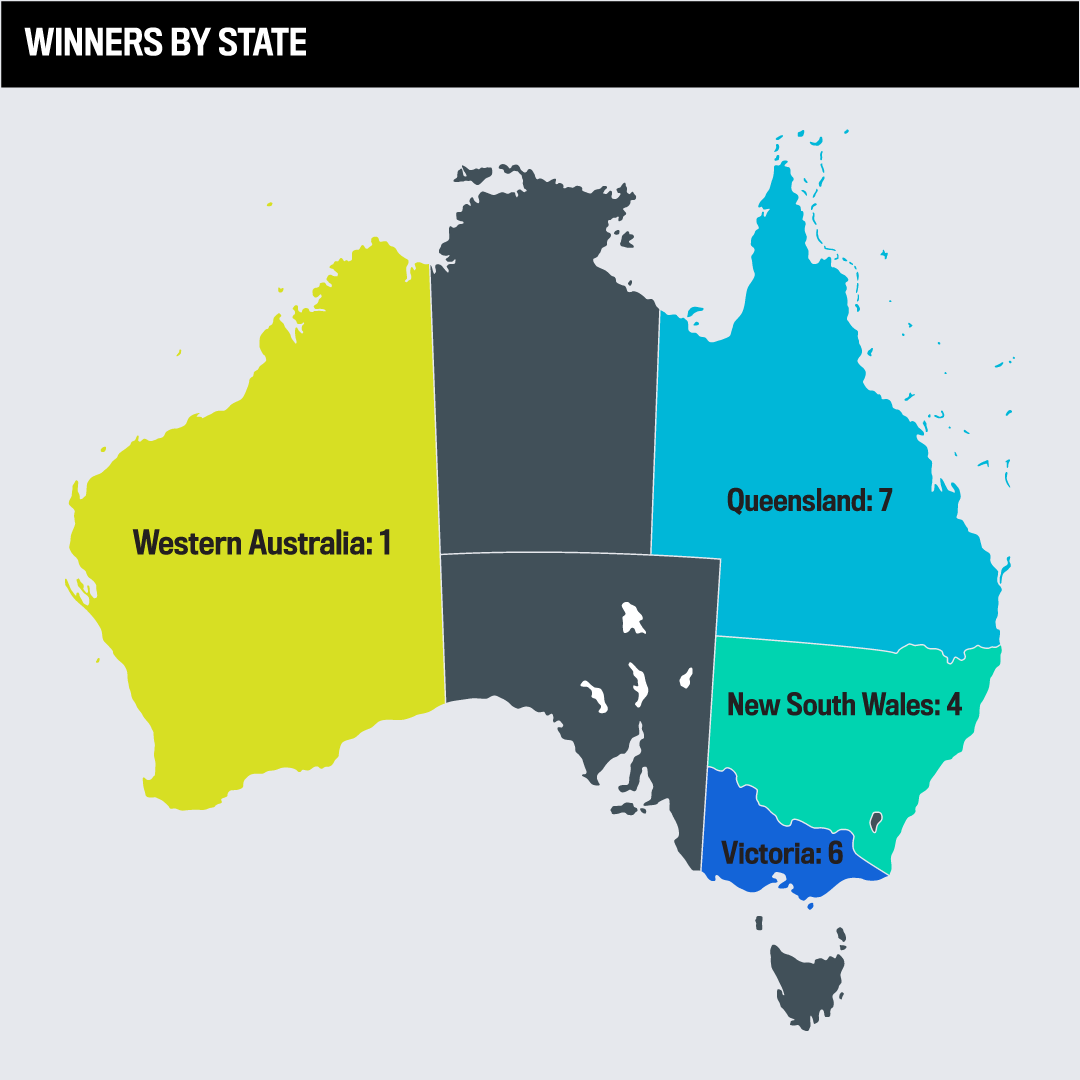 Making room for professional growth
For Scott Doran, vice principal of community engagement and advancement at Haileybury primary school in Victoria, what's key is "providing an environment where the expectations are clear and high, support is provided, quality teaching is recognised and promoted and the opportunity for career development and promotion is present".
"Haileybury holds dedicated professional development days for academic and corporate services staff throughout the year," Doran tells The Educator.
"This includes a two-day induction program for all new staff at the commencement of the academic year, a Whole School Staff PD day at the beginning of the year and two to three other days held at the start of subsequent terms, as well as other sessions offered throughout the year."
At Kilbreda College in Victoria, staff are actively encouraged and financially supported to participate in professional learning programs and undertake postgraduate study. A middle leaders program enables staff to develop the skills to further their professional and personal ambitions.
Senior leadership team members have access to coaching and mentoring, and beginner teachers are assigned a mentor to support their professional growth and progression through the AITSL teaching standards.
College principal Nicole Mangelsdorf said the development of a distributive leadership framework that builds the capacity of middle leaders to drive practices for school improvement is important for successful school leadership.
"In 2021, a Middle Leaders Program, led by an educational consultant, was offered to all staff holding a position of leadership. This custom-designed program was developed with the aim of providing a structure to support middle leaders and build their capacity to lead school improvement," she tells The Educator.
"Our leadership model provides all staff with a connection to decisions and planning across the College, linked to the strategic planning goals, and our leaders are drawn from across learning, wellbeing, faith, administration and co-curricular."
"The development of a distributive leadership framework that builds the capacity of middle leaders to drive practices for school improvement is important for successful school leadership"
Nicole Mangelsdorf, Kilbreda College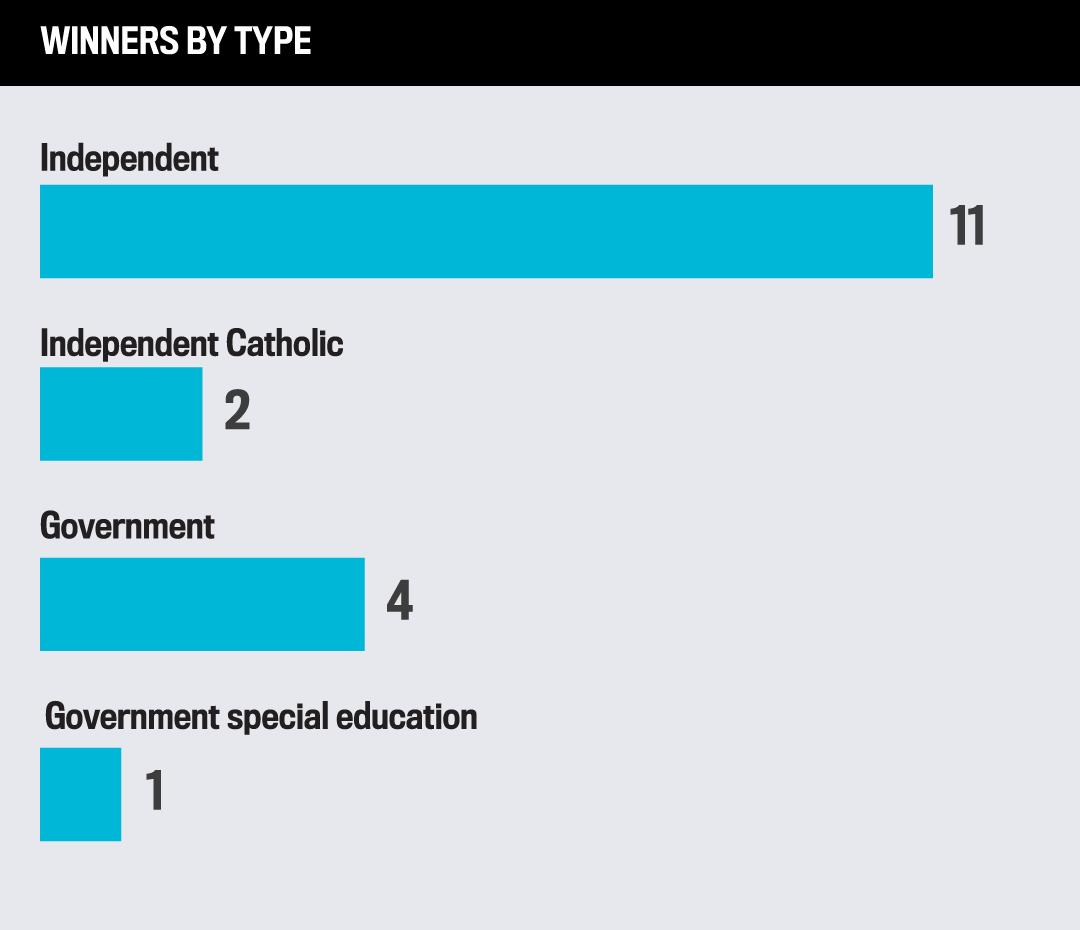 Putting wellbeing front and centre
A major challenge to providing a positive employee experience during the past year has been to foster a sense of connectedness and belonging to a community while all are working remotely.
"We introduced many initiatives during the periods of remote learning, including wellbeing activities after remote learning had concluded for the day. These involved activities such as yoga, beach walks, high-intensity sessions, Zumba and cooking classes," Mangelsdorf says.
"Our counselling team set up weekly sessions 'coffee and chat' sessions, where any staff member could join via Teams with a cuppa and have a chat with colleagues online. Our College Librarians established an online staff book club on Thursday evenings, enabling staff to connect with others at home while discussing the latest novels."
The top schools encourage a strong work-life balance, with a range of initiatives to promote wellbeing. These include free staff gym memberships and access to onsite health facilities, autonomy in how and when staff complete their tasks, a variety of leave types, professional counselling through Employee Assistance Programs, part-time work and job-sharing, and committees dedicated to developing wellbeing programs.
Some schools have formalised flexible and remote working arrangements that were forced on them during the pandemic. Haileybury has even just employed its first teacher working remotely and permanently out of the US.
The winners have been especially energetic in supporting staff, parents and students through lockdown with events, activities, tools and materials – everything from online fitness sessions and nutrition advice to cooking, meditation and dance.
Mangelsdorf said that during the periods of remote learning, meetings were reduced to provide extra time for preparation and a modified timetable was introduced with an early finish to remote classes, reducing the time spent online.
"This allowed for wellbeing time, including planned staff wellbeing activities and individual activities. The 'Strava' walking challenge was a very popular activity, combining an incentive to do some exercise, while raising funds for the Brigidine Asylum Seekers Project," she says.
"A wonderful sense of healthy competition existed amongst the staff over the month of walking and the students also delighted in 'competing' with the staff over the distances walked. During the period of staggered return to onsite learning, flexible onsite hours were provided within the hybrid timetable phases that the school adapted at the beginning of term four in 2021."
To help lighten the workload for its teachers, John Paul College in Queensland has shifted from a compulsory co-curricular participation to a paid opt-in scheme. The scheme offers six levels of payment – from $250 to $3,000 annually extra per co-curricular duty.
At Marsden State High School in Queensland, staff have access to a Return from Extended Leave Program to help teachers transitioning back to the classroom, including upskilling in recent professional developments. These sessions are highly valued as they allow returning individuals to connect with colleagues in a similar position and to know the school has their back as they find their feet after some time away.
Fostering a culture of inclusion
Diversity and inclusion are high on the top schools' agenda. The initiatives are many and varied, but three schools demonstrate an example of their commitment to creating an all-embracing culture.
At Knox School in Victoria, employees are awarded discretionary leave of up to three days per year to attend personal cultural or religious events. Sixty percent of staff are female, including many in senior leadership. Recently, all staff undertook training in LGBTQI issues through the Minus 18 group in Melbourne.
At Catholic co-educational Sacred Heart College in WA, faith formation days are an opportunity to celebrate and learn about different religious dominations. Staff participate in cultural awareness professional development, and attend training and a mission in Kimberly to gain further insights into First Nations people. The College employs an Aboriginal liaison officer to raise awareness and work with students and staff, providing expert guidance and counsel.
Across Australia, every day, educators bring honour to the profession. The schools in the Employer of Choice list, however, have proved exceptional in their efforts to help teachers and students not just survive but thrive through the most trying of years.
Albert Park College


Victoria

Haileybury


Victoria

Ipswich Girls' Grammar School


Queensland

James Fallon High School


New South Wales

John Paul College


Queensland

Kilbreda College


Victoria

Lindisfarne Anglican Grammar School


New South Wales

Macquarie College


New South Wales

Marsden State High School


Queensland

Queensland Pathways State College


Queensland

Rochedale State School


Queensland

Sacred Heart College


Western Australia

St Margaret's Anglican Girls School


Queensland

St Margaret's Berwick Grammar


Victoria

The Knox School


Victoria

Yarra Me School


Victoria
To find the educational establishments that have offered the best employee experience in the past year, The Educator invited all schools in Australia to present their initiatives and achievements across a number of key areas. Submissions had to include both quantitative and qualitative evidence to demonstrate a school's performance as a leading workplace. The key areas deemed critical to a positive employee experience were remuneration, training and professional development, career progression, diversity and inclusion, access to technology and resources, communication, leadership, work-life balance, health and wellbeing, and reward and recognition. The survey ran from 4 to 29 October 2021.