Jump to winners | Jump to methodology
Towards a reformative teaching and learning culture
In January, The Educator began the hunt for the influential professionals who have had the strongest impact in creating a reformative teaching and learning culture in the last 18 months.
Participation in this nomination-based annual ranking provides a wealth of opportunity for leaders looking to build their professional profile as it is a clear affirmation of a candidate's focused work and dedication to rising above the unique challenges that are facing Australia's education sector.
After receiving a large number of nominations, The Educator narrowed the list down to 50 educators whose initiatives have meaningful outcomes for teachers, students and the education system more broadly.
"Educating students for the unknown is an exciting and necessary challenge. It must move beyond surface learning, getting through the content or covering the course"
Kerrie McDiarmid, St Clare's College, Waverley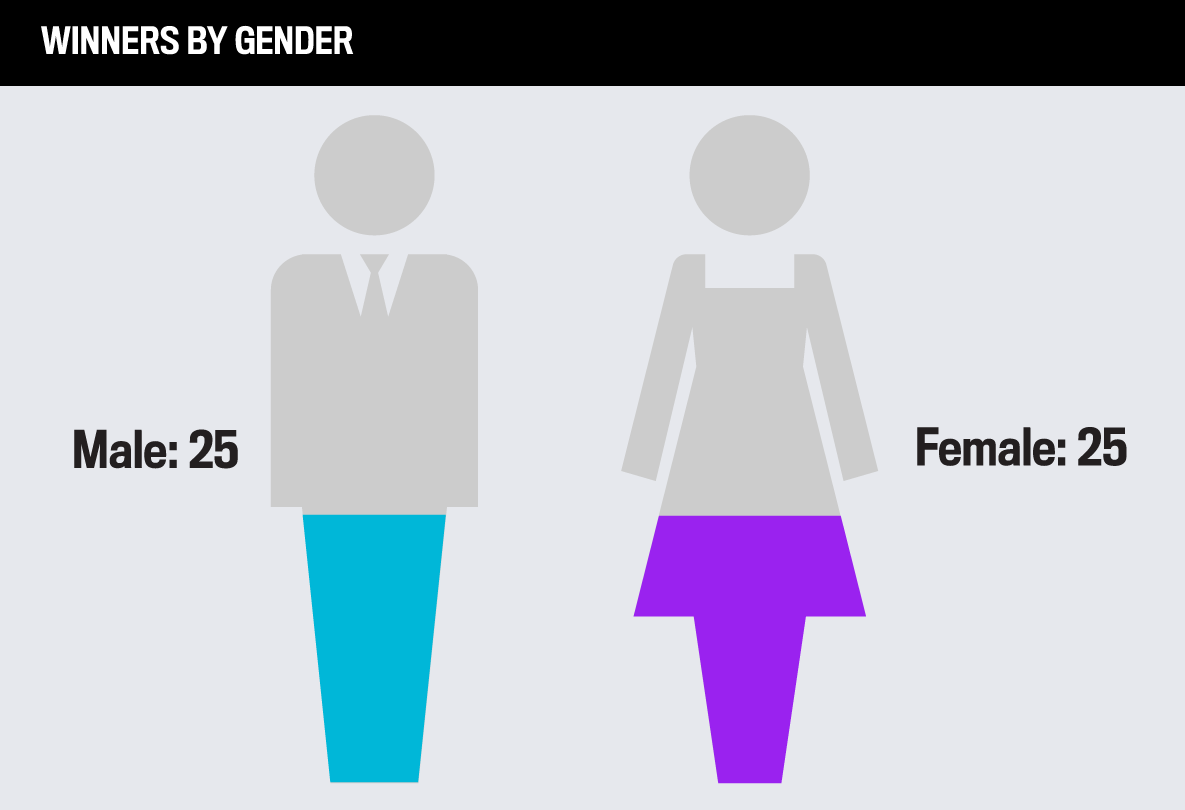 One of the winners was Chris Higgins, who seven months ago joined the Asia Education Foundation, an organisation committed to supporting educators and young people to develop global competencies, empathy and respect.
Since then, Higgins has used his skills, knowledge and experience in digital pedagogies, learning design and adult learning to strengthen and innovate youth programs and educator professional learning programs during the pandemic. He says now more than ever, we must nurture the next generation to be truly global citizens.
"Educational technology, when used the right way, can be effective in removing barriers to learning and presenting unique opportunities to remove even further barriers of inequality into the future," Higgins tells The Educator.
"The benefits of technology within education can most recently be observed from delivering education during the COVID-19 pandemic through the unique opportunity to connect through technology rather than face-to-face. However, we must continue to look forward."
ORIGO Education executive chairperson and founder James Burnett has made a significant impact on the education sector during the past 18 months by spearheading several key initiatives, including 'ORIGO at Home,' an online program that provided 14 weeks of free daily online lessons and activities.
This year, Burnett is continuing ORIGO Education's successful professional development series with a particular focus on addressing the major changes that will influence the teaching of mathematics.
"There are many significant changes proposed in the new revised Australian Curriculum: Mathematics including new content and the repositioning of content across year levels," he says.
"While we believe these changes are in the best interests of Australian students, they do mean teachers will need professional learning that specifically targets the grades they teach."
Beyond 'surface learning'
During the pandemic, Kerrie McDiarmid, principal of St Clare's College, Waverley, has overseen a number of exciting programs that kept students focused and engaged in their learning. One of these includes an integrated Maths Pathway platform for Stage 4 and 5 students that allows each student to move through the curriculum at their own pace.
"Educating students for the unknown is an exciting and necessary challenge. It must move beyond surface learning, getting through the content or covering the course," McDiarmid tells The Educator.
"We must adopt a learning focus that allows students to apply their in-school learning to real and authentic situations as independent, creative, abstract and critical learners."
McDiarmid says this means adopting "a future-focused approach that promotes flexibility, adaptability and collaboration".
"Being agile and reflective are key to ensuring the learning environment you provide remains relevant and authentic for both students and staff. This helps to lead in uncertain times."
"Now more than ever, we need strong educational leadership, and we need excellent educators to stay in an industry which can be as challenging as it is rewarding"
Ros Curtis, St Margaret's Anglican Girls School
Schools as community hubs
In just four years as principal of Bishop Druitt College, Nick Johnstone has led the development of the BDC brand locally to incorporate a number of exciting new initiatives, which have directly influenced the growth of student enrolments and the college's standing in the community while contributing to the educational landscape locally, across the state and nationally.
When asked about his approach to educational leadership and management best practices, Johnstone says he's found that building a culture of trust through honesty and care helps middle managers and senior leaders develop their leadership potential.
"This distributive leadership model takes time and care to develop. All decisions of school leadership are also examined through the 'putting the students first' lens," Johnstone tells The Educator.
"This helps build perspective with our decision making and also allows leadership to be entrepreneurial and innovate with everything from timetables to curriculum and external partnerships."
Johnstone says the school's long-term plans include partnering with an external organisation to build a community swimming pool and a performing arts centre for not only the school but the region.
"Schools, like ours, have an opportunity to be community hubs for their region."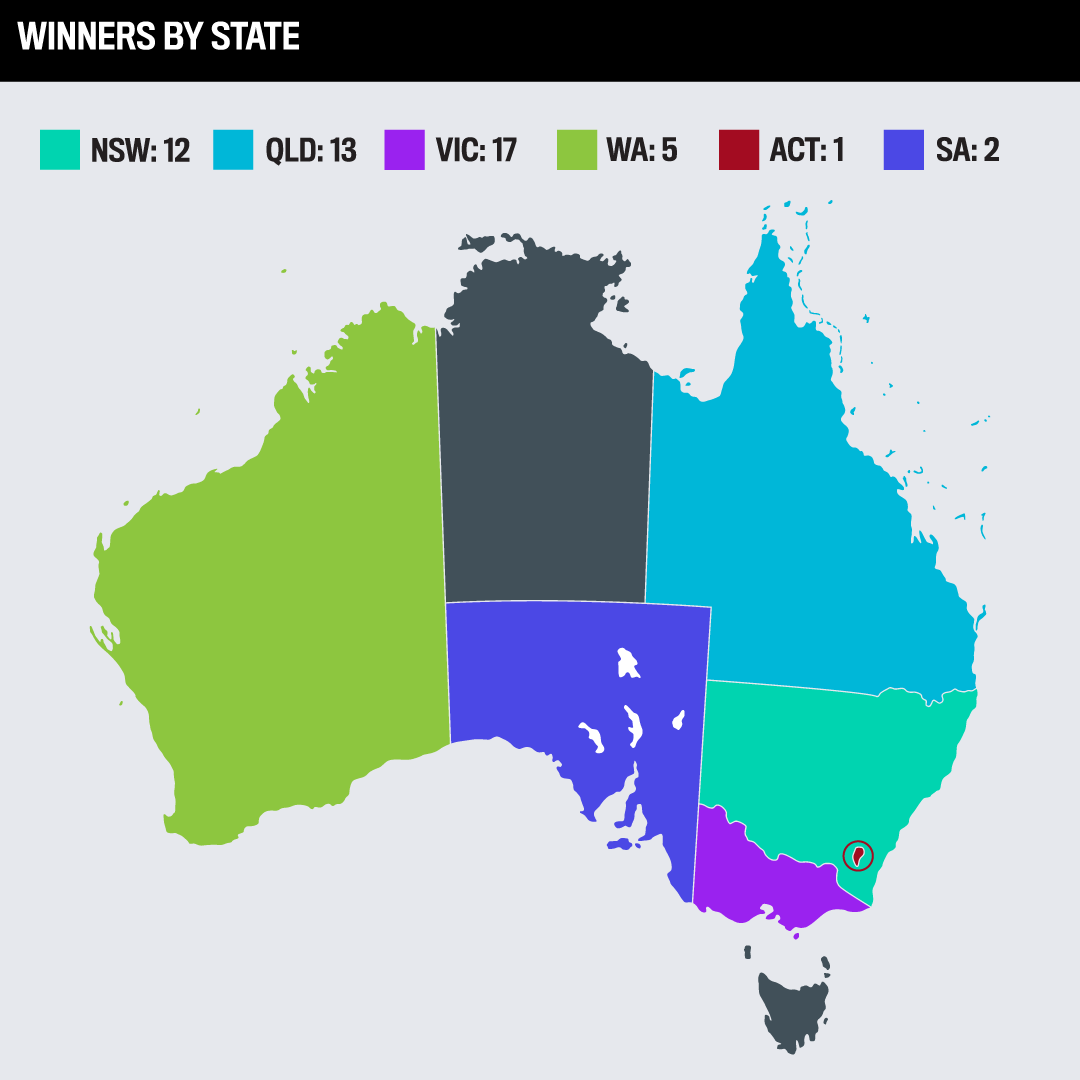 The need for strong educational leadership
In the second half of 2020, as the COVID-19 outbreak wreaked havoc across Australia's school system, principal Ros Curtis stepped up as an education spokesperson to inform and reassure families about pandemic-related arrangements in schools.
Indeed, Curtis' own school, St Margaret's Anglican Girls School, had gained a reputation for pivoting to online learning swiftly and successfully, drawing new student enrolments at a time when the broader system seemed to be in chaos.
Over the past two years, Curtis has instigated, conducted, and presented professional development programs for the staff of St Margaret's and other schools. As for the main PD priorities for school staff moving forward in 2022, Curtis says mental health and wellbeing sits at the top of the list.
"The wellbeing of both staff and students is always paramount, and particularly given the past two years, any learnings we can acquire to assist everyone to deal with the challenges of a world going through significant change is going to be vital," she says.
"Now more than ever, too, we need strong educational leadership, and we need excellent educators to stay in an industry which can be as challenging as it is rewarding."
Educators need professional learning that can "open their minds to the exciting leadership opportunities that mayarise," Curtis says.
"At the same time, these opportunities should also prepare them to deal with a degree of ambiguity endurance – there are many paths to leadership that may arise at different times, in unexpected roles and locations."
"The best advice I can provide to people who are in the profession, about to enter the profession, and also those who are outside the profession, is to keep positive, work on connections and foster a cheerful and optimistic learning environment"
Therese Turner-Jones, Ascham School in NSW
Being positive and working on connections
Therese Turner-Jones, head of English at Ascham School in NSW, has consistently led the English Department to exemplary HSC results.
Ascham was ranked first among all NSW Independent schools in 2020 and fourth across all schools in 2021. In addition, Ascham was ranked second across all schools in Senior Marker of Advanced English.
In recognition of this work, Turner-Jones was named an Awardee of Excellence at the Australian Education Awards in the Department Head of the Year category, and just notched up another accolade by being named one of Australia's Most Influential Educators for 2022.
One of the key areas where she believes she can make a meaningful difference is in driving awareness within the wider community about the importance of literacy in young people's lives.
"Schools and communities have been working hard to lift literacy outcomes, and the COVID-19 pandemic certainly hasn't helped, so I do feel that we need a greater level of expertise and community engagement – not just in schools but in the broader community," she says.
"The best advice I can provide to people who are in profession, about to enter the profession, and also those who are outside the profession, is to keep positive, work on connections and foster a cheerful and optimistic learning environment."
Alex Wharton


Principal, Carinya Christian School, Gunnedah

Brett Webster


Headmaster, Ormiston College

Cressida Batterham-Wilson


Head of Campus, Preshil School

Damian Howard


Principal, St Raphael's Catholic Primary School

Damien Aldridge


Chief Operating Officer, STEM Punks

David Roy


Lecturer in Education, University of Newcastle

Deborah Netolicky


Head of Teaching and Learning, St Mark's Anglican Community School

Fleur Johnston


CEO and Founder, PeopleBench

Gavin McCormack


Co-Founder, Upschool.co and Education Influence

Helen Street


Education Consultant, Founder Contextual Wellbeing, Positive Schools

John Crowley


Former Acting Principal, St Kevin's College, Toorak, Currently Director of Registration and Incorporation at Edmund Rice Education Australia

Julia Lippold


EAL and Senior Years Coordinator and Wellbeing Program Developer, Lauriston Girls' School

Kathleen Donohoe


Director, School Learning Environments and Change , School Infrastructure, NSW Department of Education

Kim Flintoff


TIDES Coordinator, Peter Carnley ACS

Kristie de Brenni


Principal, Queensland Pathways State College

Lauren Sayer


Executive Director of Research and Innovation, Melbourne Girls Grammar

Lissa Gyte


Deputy Principal Operations and School Development, Loreto College Coorparoo

Matt Richards


Educational Consultant, Catholic Education South Australia

Matthew Dodds


Science Teacher/PD Provider , Science with Mat

Maxine Galante


Deputy Principal, Director of Innovation and Collaborative Practice, Margaret Hendry School

Mel Wyatt


Senior Manager of Education, Zoos Victoria

Michael Ha


Founding Principal, Element College

Mitchell John Mills


Senior Physical Education Teacher, Saint Stephen's College

Paul Rikmanis


Director of Teaching and Learning, St Columba Anglican School

Peter Thomas


Director, FORWARD, RMIT University

Rowan Garner


Director of Borderless Learning, Pacific Hills Christian School/Pacific Group of Schools

Safina Babar


Sustainability Representative, Hoppers Crossing Montessori Centre

Shelley Parkes


Head of Junior School, Oakleigh Grammar

Stuart Marquardt


Principal, Lindisfarne Anglican Grammar School

Tracy Hart


College Psychologist, Penrhos College

Zachary Gomo


Assistant Principal and Director of Jewish Life, Bialik College
The research team obtained details of the nominees' achievements and contributions to the profession. The nominees were evaluated based on the overall impact of their contributions. The final list consisted of 50 educators and other professionals who delivered specific outcomes that significantly influenced the Australian education industry.