Jump to winners | Jump to methodology
Changing the face of education
The Most Influential Educators in Australia are inspirational leaders and changemakers who've made an impact on their students and school communities. The winners draw on a variety of strategies, earning them recognition within the industry.
Industry expert Kirsti Hitz-Morton, senior education consultant at Hutton Consulting Australia, lists the qualities required to be an Influential Educator:
innovative

abreast of current research and best practice

adaptable

systemic

relational
"We don't just need them to have a high IQ; we need them to have emotional intelligence. If we're not finding the right leaders for the right school, then the impact on the students and the community is enormous. We underestimate the positive impact that good leaders can have," says Hitz-Morton.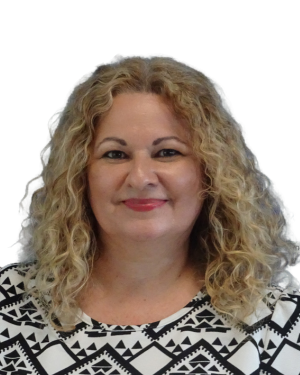 "I try to be a leader who can show people a different vision for the future"
Fathma Mauger
Larrakeyah Primary School
Australia's Most Influential Educators are leaders
None of 2023's Most Influential Educators began as leaders; they've built careers by earning their positions and the respect of their peers.
For Ravenswood School for Girls principal Anne Johnstone, taking control is not about status.
"It's really important that you're leading for a reason, and it's not about power," she says.
Johnstone creates an environment where staff and students combine effectively.
"It's about enabling other people to fulfil their potential and flourish, and you get the best out of people by being humble about it and saying, 'You know what, we're all on a learning journey together,'" she says.
Positive education is an area Johnstone focuses on. It brings together academic endeavours with wellbeing and embeds that.
"It's a way for schools to help young people be equipped with skills and strategies that help them flourish. And it's not just students, but also teachers, non-teachers, parents and community members," she says.
Detailing her process, Johnstone explains how it begins with an appreciative inquiry summit.
"It's basically where you start to ask questions about the positive core of the school and spend time dreaming of what might be possible, designing a way forward, and making sure that we're listening to one another and how that might relate.
"Let's look at the school motto, the school history, our values and how does it all connect? We go through this wonderful process of discovery and design, and then work out how best to deliver it," she says.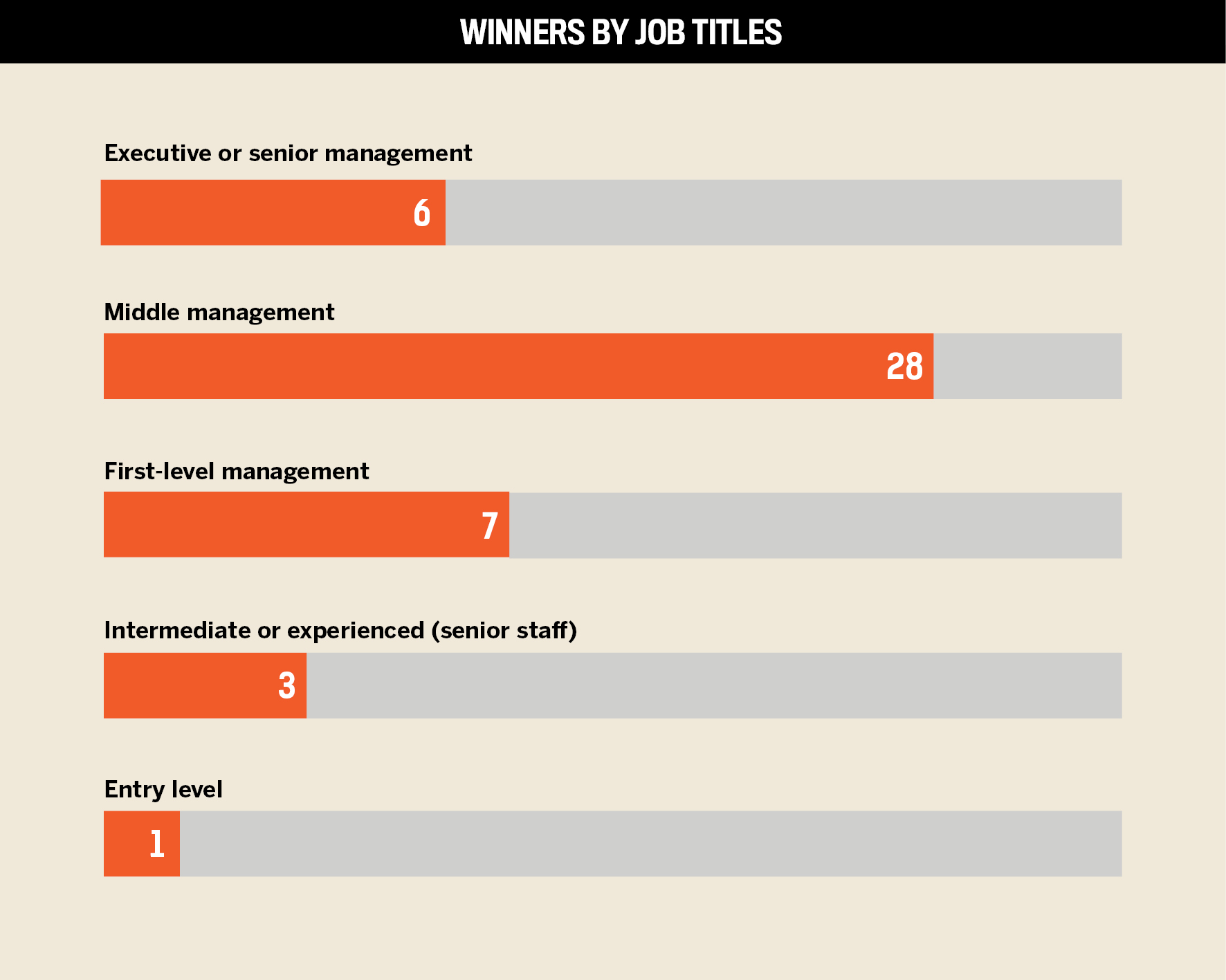 Sacré Cœur's global connections leader, Brigit Keel, also supports listening before leading. Part of that is her admission that her skills and abilities will keep evolving.
"I'm learning every day. I'm still in middle leadership, but it takes a lot of collaborating, listening and then answering the whys behind why you are suggesting programs, and getting people on board," Keel says. "You're never going to get any better doing the same, so listening to that feedback and taking it on board is my approach."
Keel lists three criteria she feels are key to leading in education:
collaboration

teamwork

communication

Fathma Mauger, principal of Larrakeyah Primary School, has adopted parts of the impressive educators that have littered her career.
"I try to be a leader who can show people a different vision for the future," she says. I've had some wonderful people that I've worked with – directors that really inspired me when I was a new principal and who displayed that excitement of being able to make a difference in teachers' and students' lives."
Part of Mauger's style is equipping her students for the future, which includes looking at issues such as automation and remote working.
"For me, it's about, if this is where our kids are heading, what are we doing in terms of educating our kids, and is what we're doing enough?," she says.
Mauger pinpoints Larrakeyah Primary's success in STEM education, something they didn't offer four years ago.
"We continued with that learning journey and then won the Australian Education Award last year for Best STEM Program," she says. "It's a reflection on where you've come from as a school community and what that school community has achieved through your leadership. And now as we're a popular school of choice, I can think, 'I've had something to do with that.'"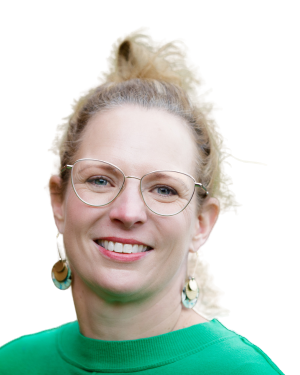 "You're never going to get any better doing the same, so listening to that feedback and taking it on board is my approach"
Brigit Keel
Sacré Cœur
Australia's Most Influential Educators innovate
Industry expert Hitz-Morton says, "The best educators are the ones that are creative with the curriculum and their pedagogy; they know how to bring an outcome to life."
For Mauger, driving innovation is about fostering an environment that removes any apprehension.
"It's the support you put in place for your staff. When they know that they're supported, change is not such a scary thing," she says.
Johnstone has been able to lead effectively by focusing not on the end goal but on the reasons behind her ideas.
"In my experience, it's been about hopefully helping to inspire and encourage our teachers and our non-teaching staff with the purpose of it and then starting to work with those who are keen to begin the process," she says.
Johnstone highlights how laying out her blueprint inspires staff to come onboard.
"Teachers are so wonderfully purpose-driven that if you share the why and explain the innovation that's being proposed will be of benefit and will make a difference to perhaps their own teaching practice or to the learning experience of the students, they're really wonderfully open to finding new ways to improve and to develop," she says.
Keel advocates her style of innovation as sparking a chain reaction.
"It's for schools and for us to provide the opportunities for teachers to be able to learn around their passions and then for them to pass that on to the students and also to their colleagues around them," she says.
Keel adopts a long-term view, so her students benefit in the most effective way.
"I'm not someone who likes to put my name out there, but this award is recognition of all the hard work that I've put in for the last 5–10 years. I love having old girls come in and being able to chat to them or just when I'm out and about. For me, it's about those relationships and being recognised for the work that I've put in," she says.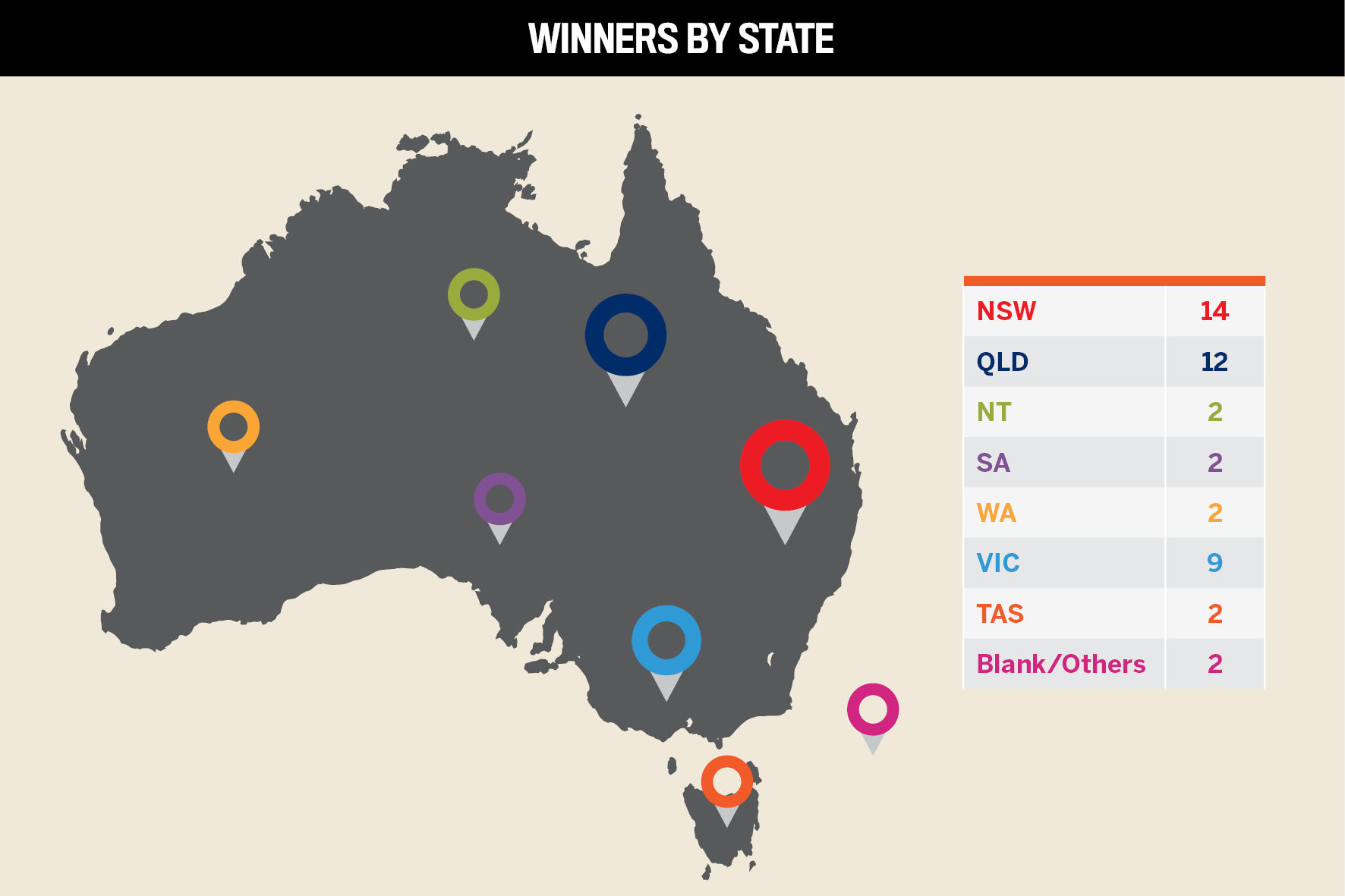 Australia's Most Influential Educators drive change
The Educator's winners all share an awareness that they need to move with the times and prepare students accordingly.
"Education is now more of a skill-based education, so preparing them for the future is what I look for in my programs," Keel says. "It's trying to teach them the skills of critical thinking and problem-solving through coming together."
Part of that focus is on information literacy and critical media literacy, due to the vast amount of information available digitally.
"We ask them to question all this information that they have at their fingertips now; that's a skill that I'm passionate about teaching," Keel says.
For Mauger, success is derived from being brave enough to change.
She says, "It's being confident to challenge the status quo and think outside the box. That's what I do as a changemaker, leading a school community to prepare kids for the future."
The other element is when Mauger sees her junior staff members assume leadership roles.
"I know that I've been successful when I can reflect and look back on what the school community has achieved," she says. "We've made a lot of investment in growing our own, and we're proud when we see teachers become senior teachers, become assistant principals, or who might win a principal job at another school."
Underscoring her own collaborative approach, Johnstone emphasises how students have an impact on her leadership style.
"We need our students to be able to have a voice and to share some insights as well about how best to meet their needs, and then of course it's working with the parents. It's an integrated holistic approach," she says. "We can learn from each other, and then leadership can flow from there."
Johnstone hasn't relied on her own judgement to validate the merits of her approach.
"The award is a tremendous encouragement. But most importantly, how I would measure my success is in terms of the impact on the people that I have the privilege of working with, and hopefully they will be able to say that it's made a difference to them," she says. "I would like to know that students would be able to walk through our gates and say, 'Ravenswood has made a difference in my life'. That's ultimately the measure of success."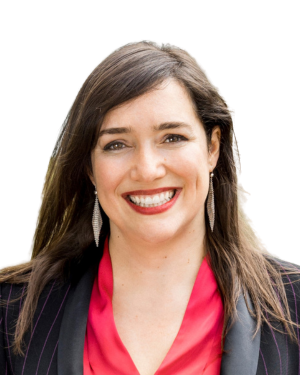 "It's really important that you're leading for a reason, and it's not about power"
Anne Johnstone
Ravenswood School for Girls
Adriano Di Prato


Academic Operations Manager




LCI Melbourne

Alicia Gilbert


Principal




Compass Independent School

Catherine Shaw


Head of School




The Nature School

Dana Kerford


Founder




URSTRONG

Daniel Edwards


STEM Specialist Teacher




Montello Primary School

Deborah Netolicky


Principal




Walford Anglican School for Girls

Fiona Williams


Principal




Casey Grammar School

Gavin McCormack


Co-Founder and Teacher




Upschool.co

Hugh Chilton


Head of ScotsX




The Scots College

Ian Preston


Deputy Principal




Murrumbidgee Regional High School

Jay Halai


Principal




Minarah College

Jen McVeity


Founder and Chief Executive Officer




Seven Steps to Writing Success

Kathleen Donohoe


Director, School Learning Environments and Change




School Infrastructure NSW

Laura Allison


Chief Psychologist




Catholic Education Western Australia

Liz Foster


Executive Principal




Wavell State High School

Louise Bender


Director of Learning and Innovation




St Mary's College

Louise Brown


Head of Faculty Sociocultural Studies




St Margaret's Girls School

Lucy Sattler


Founder and Chief Executive Officer




Study Work Grow

Marg Clark


Principal




Prospect North Primary School

Mitchell Mills


Head of Year 11/12




Saint Stephen's College

Nick Lovering


Principal




Katherine High School

Nicole Dyson


Founder and Chief Executive Officer




Future Anything

Phil Cummins


Founder and Managing Partner




a School for tomorrow.

Reid Smith


Co-Chief Executive Officer




Ochre Education

Rochelle Borton


Founder and Managing Director




EduInfluencers

Rosie Connor


Founder and Global Director




BTS Spark

Ryan Gill


Head of Senior School




Masada College

Scott Sleap


STEM Curriculum Support Advisor 7–12




NSW Department of Education

Simon Done


Principal




Maryborough State High School

Stanley Wang


Director of Bilingual Studies




Richmond High School

Tim Lloyd


Principal




Plumpton High School

Trent Cowley


Principal




Kingston State School

Vanessa Hodgkiss


Foundation Teacher and Head of Early Years (F-2)




Casey Grammar School

Vania Tiatto


Executive Director, Corwin Asia Pacific




Corwin Australia

Wayne Revitt


Head of Junior School




Penrhos College

Wendy Madden


Assistant Principal – Wellbeing, Learning and Support




Mimosa Public School

Zeina Chalich


Founder and Director




Learning Creatives
The research team obtained details of the nominees' achievements and contributions to the profession. The nominees were evaluated based on the overall impact of their contributions. The final list consisted of 45 educators and other professionals who delivered specific outcomes that significantly influenced the Australian education industry.