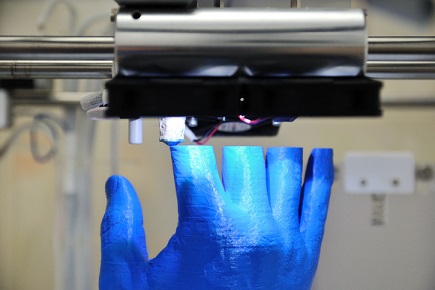 Last year, The Educator
reported
how Marist College Ashgrove, located in Brisbane, Queensland, has been making use of its 3D printers to improve teaching and learning across its campus.
With the growing importance of science, technology, engineering, and mathematics (STEM) subjects, 3D printing has taken on greater interest in schools across Australia.
So what benefits can this technology offer schools in the new year?
Adam O'Neill, managing director Australia, Y Soft – a Czech print management solutions company – said that by using 3D printing students engage more deeply in lessons and teachers develop new, creative ways to help students excel.
"3D printing needs careful consideration but the benefits it offers to both teachers and students makes the effort worthwhile. 3D printing in schools provides the space for ideas to develop and makes education more fun," O'Neill said.
"When students are more engaged, their motivation for learning increases, the quality of teaching improves and results are boosted."
Below, Y Soft shares four benefits of 3D printing for schools.
1. Improves student participation
Keeping students engaged can be challenging, especially when the subject is difficult and requires hands-on attention. 3D printing lets educators illustrate difficult concepts and enhance engagement through interactive learning. Increasing engagement within the classroom can improve student participation and creates a rewarding learning environment for all.
2. Promotes active learning
Being able to interact with a subject at every stage of the lesson helps students grasp the subject matter and retain information. This is especially beneficial when using physical learning materials or objects. For example, typically, when students are learning about fossils and artefacts, they are unable to touch or hold items. 3D printing lets students touch, study, and take home products that are as intricate as the real-world equivalent.
3. Encourages creative thinking
Being able to try new things, test theories, and think more creatively can aid the learning process. 3D printers encourage students to be innovative and creative because they can adjust their idea through trial and error. As a result, students are more likely to remember the facts and lessons learned.
4. Turns subjects into careers
Research has shown that there has been a lack of students pursuing STEM subjects after school. However, this is something that schools and universities can change. 3D printing can inspire curiosity in STEM subjects by giving students the chance to understand complex concepts and test theories. This can later encourage students to experience and explore a career in science or engineering.
Related stories:
How to supercharge your school
School's STEM unit crafts 'flexible minds'